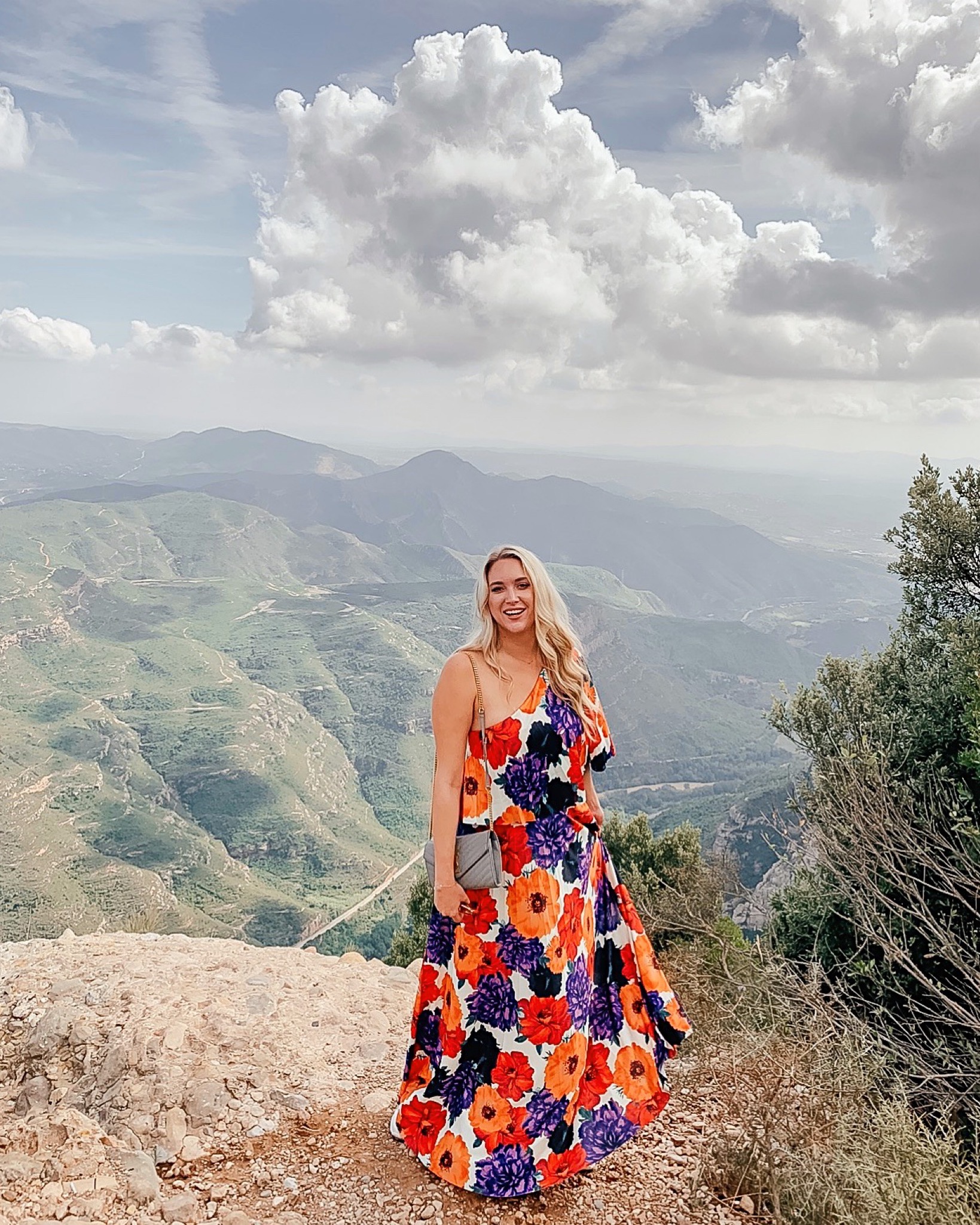 Turn on your JavaScript to view content
Happy Thursday y'all! I can't believe it's been two whole weeks since I got back from my Spain trip and I'm seriously dying to go back! I swear there's nothing worse than the feeling you get when vacation is over – womp, womp. We packed SO much into such a short amount of time, so I'm recapping our entire trip in this post. In case you missed it, I shared our initial travel itinerary HERE along with my packing list.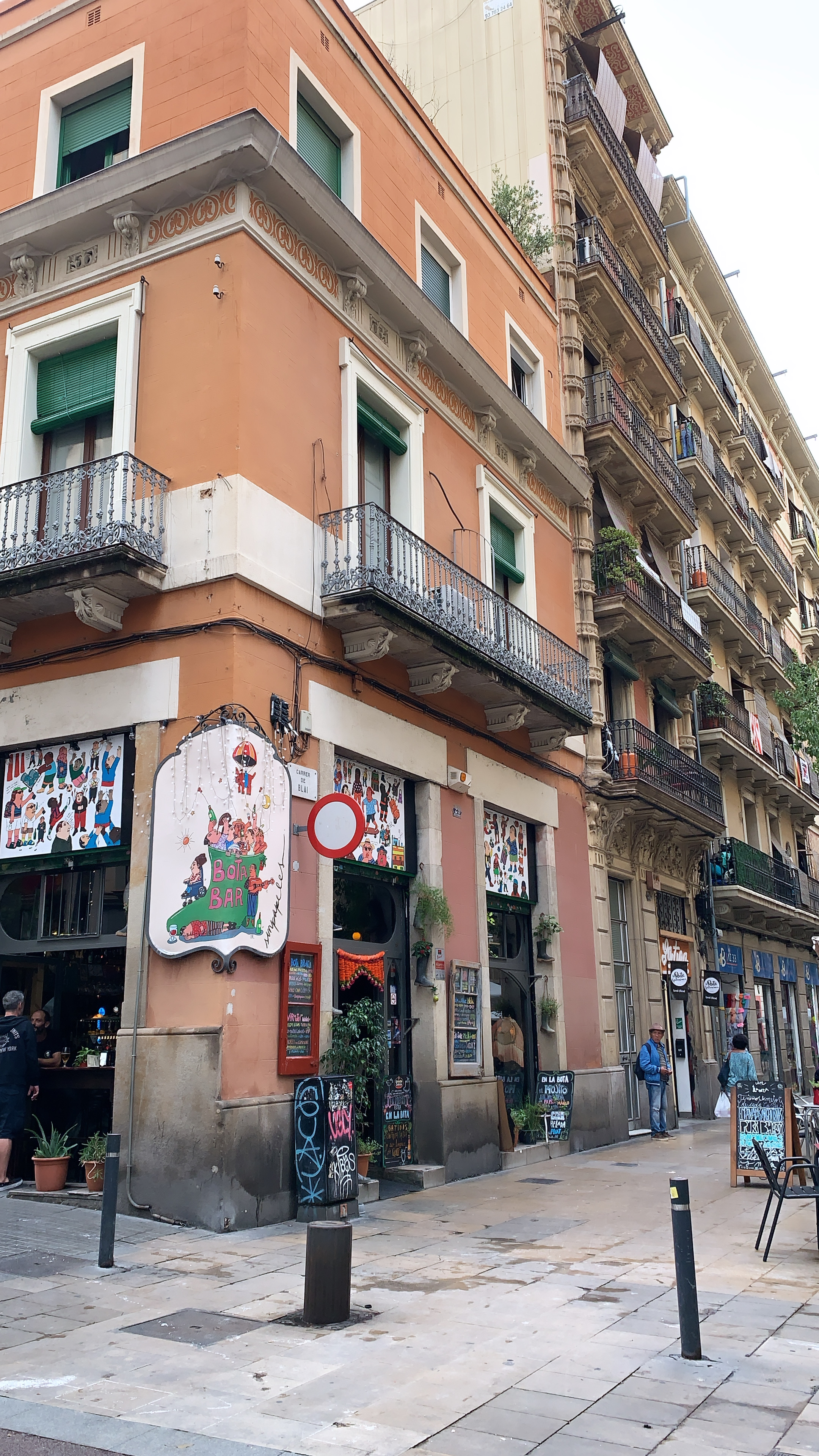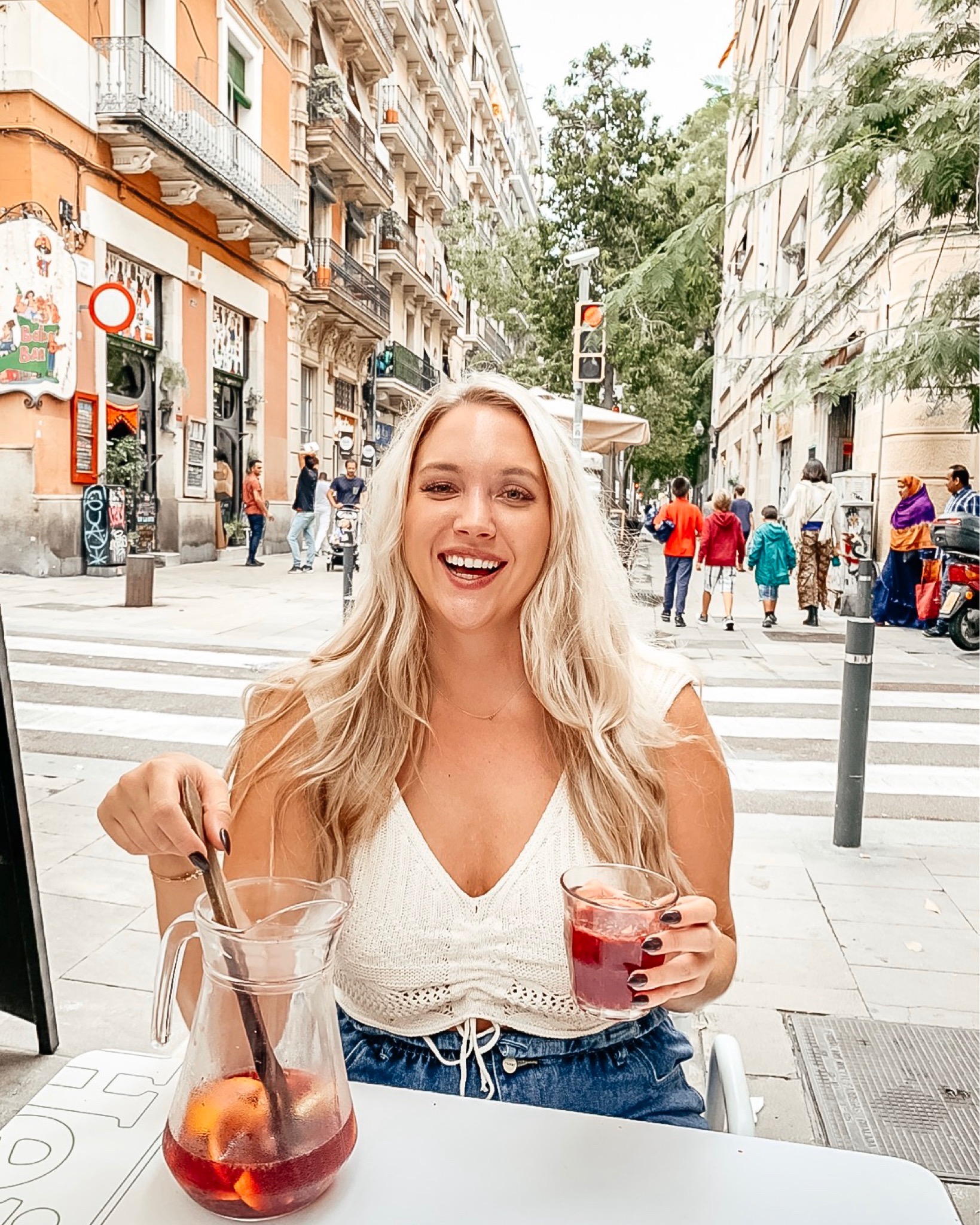 Turn on your JavaScript to view content
Barcelona:
Since I did a larger post last year on Barcelona, I'll only touch on a few updates from this trip. I definitely recommend our original hotel we stayed in, Hotel Oasis, as I wasn't too terribly impressed with the hotel we stayed at this go around. We didn't do much different from last year, we kicked off eating on Tapas Street and stumbled upon a local wine festival where we spent the majority of our afternoon.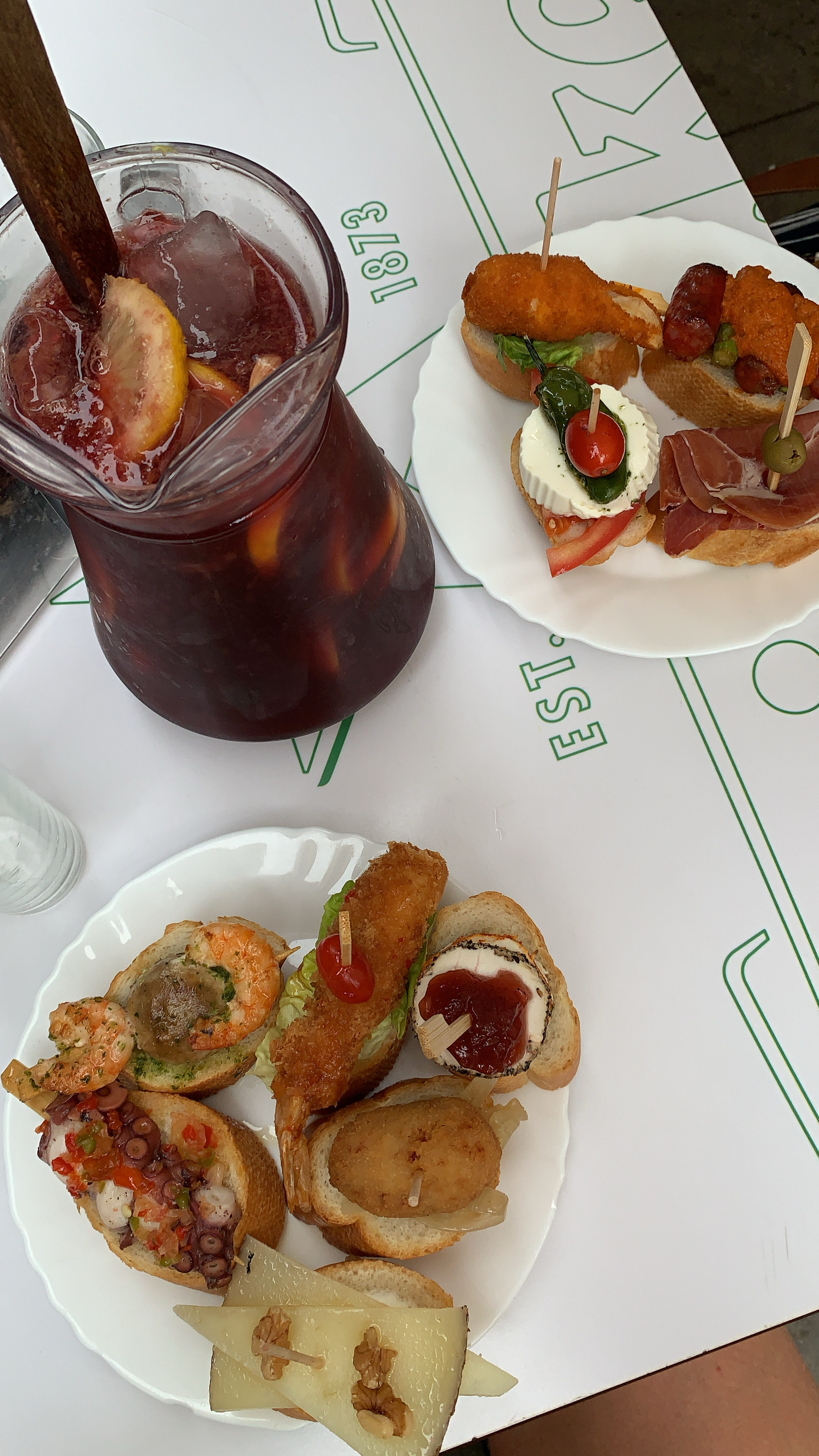 A few new updates to try in Barcelona: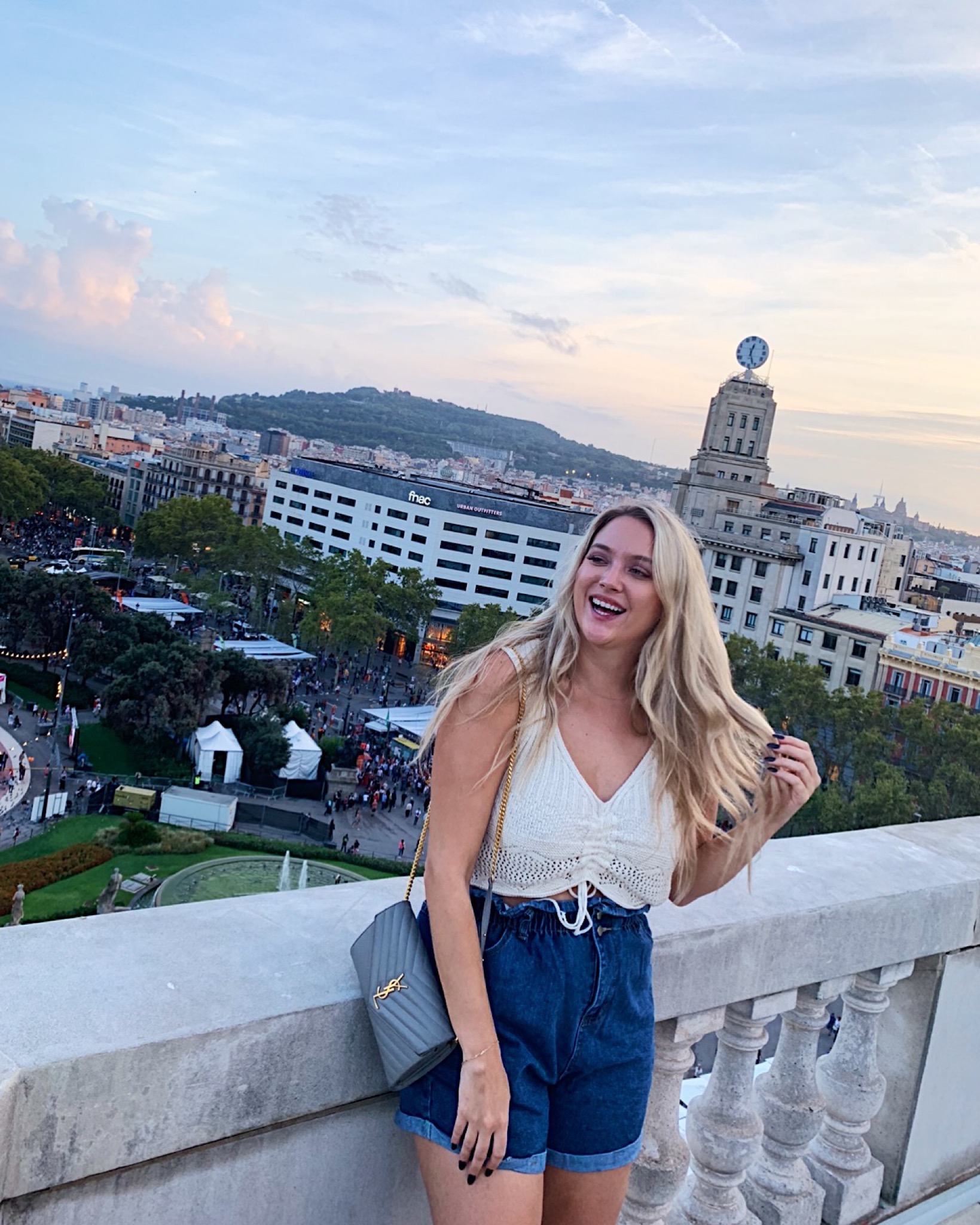 -Drinks at the Sky Bar at the Iberostar Hotel. A stunning view of the central part of Barcelona, this bar features a glass pool, lounge area, and refreshing drinks. Definitely a must at sunset!
-Paella at Pez Vela in the W Hotel. We were dead set on getting paella so we opted for a nicer restaurant option at the bottom of the W Hotel. We split the lobster paella and it was pure HEAVEN. Our goal is to stay at the W Hotel next time (wishful thinking!).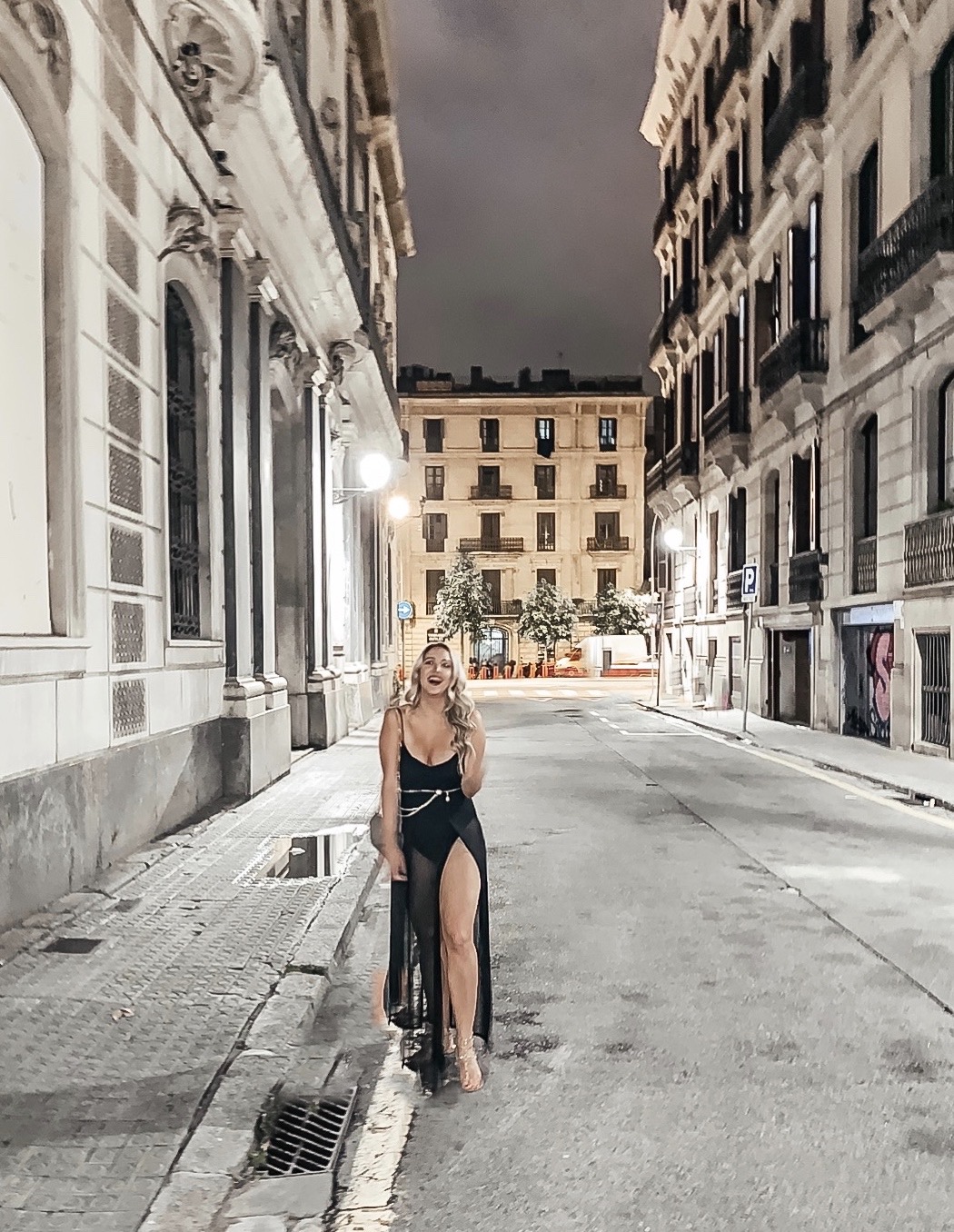 -Go out at Razzmatazz. A very eclectic bar situation, we only went out at Opium last year and a few local bars so this time we opted for the five-story bar: Razzmatazz. The dance club is definitely an experience since each room has a different vibe/DJ. Super fun and an easy way to stay out all night!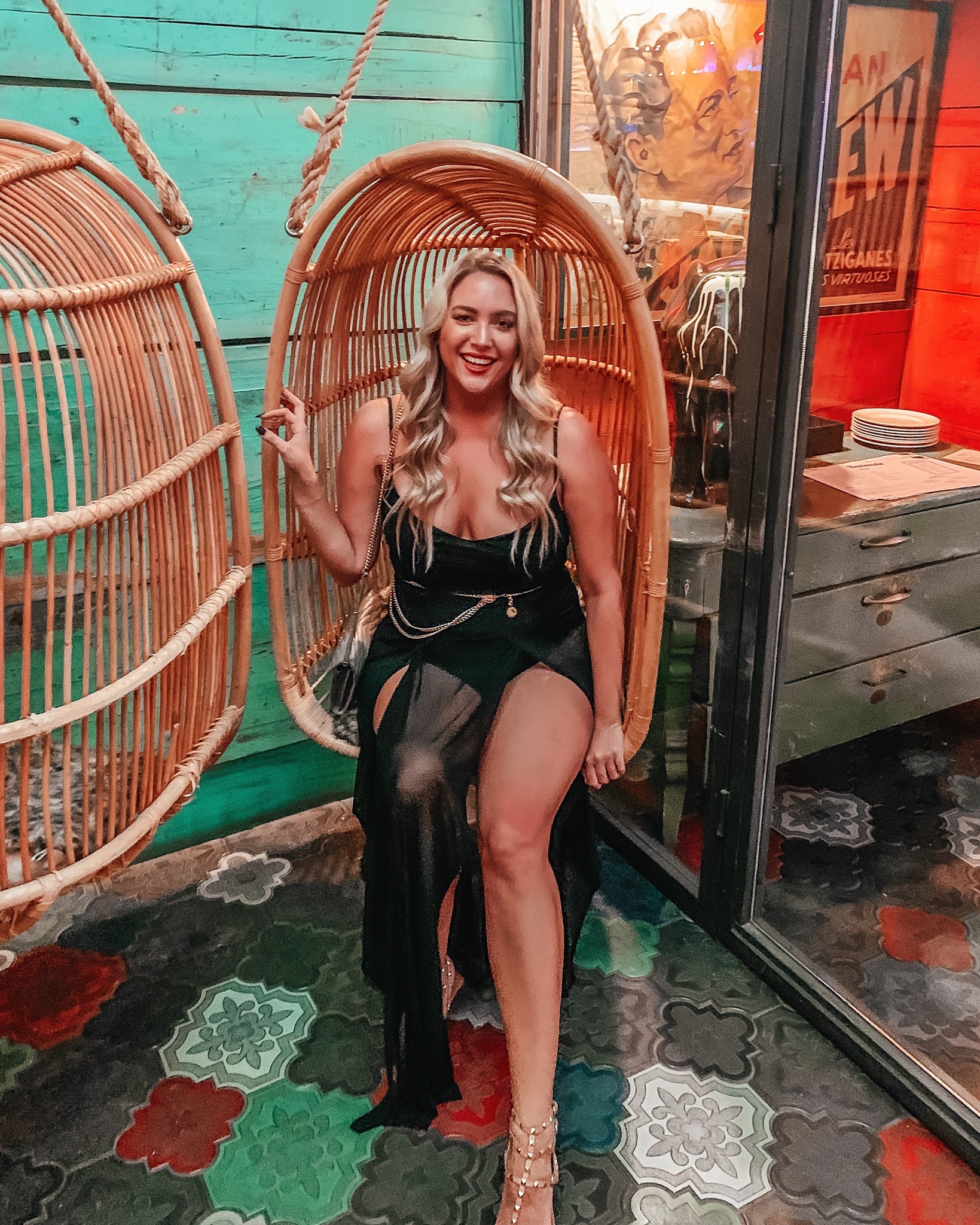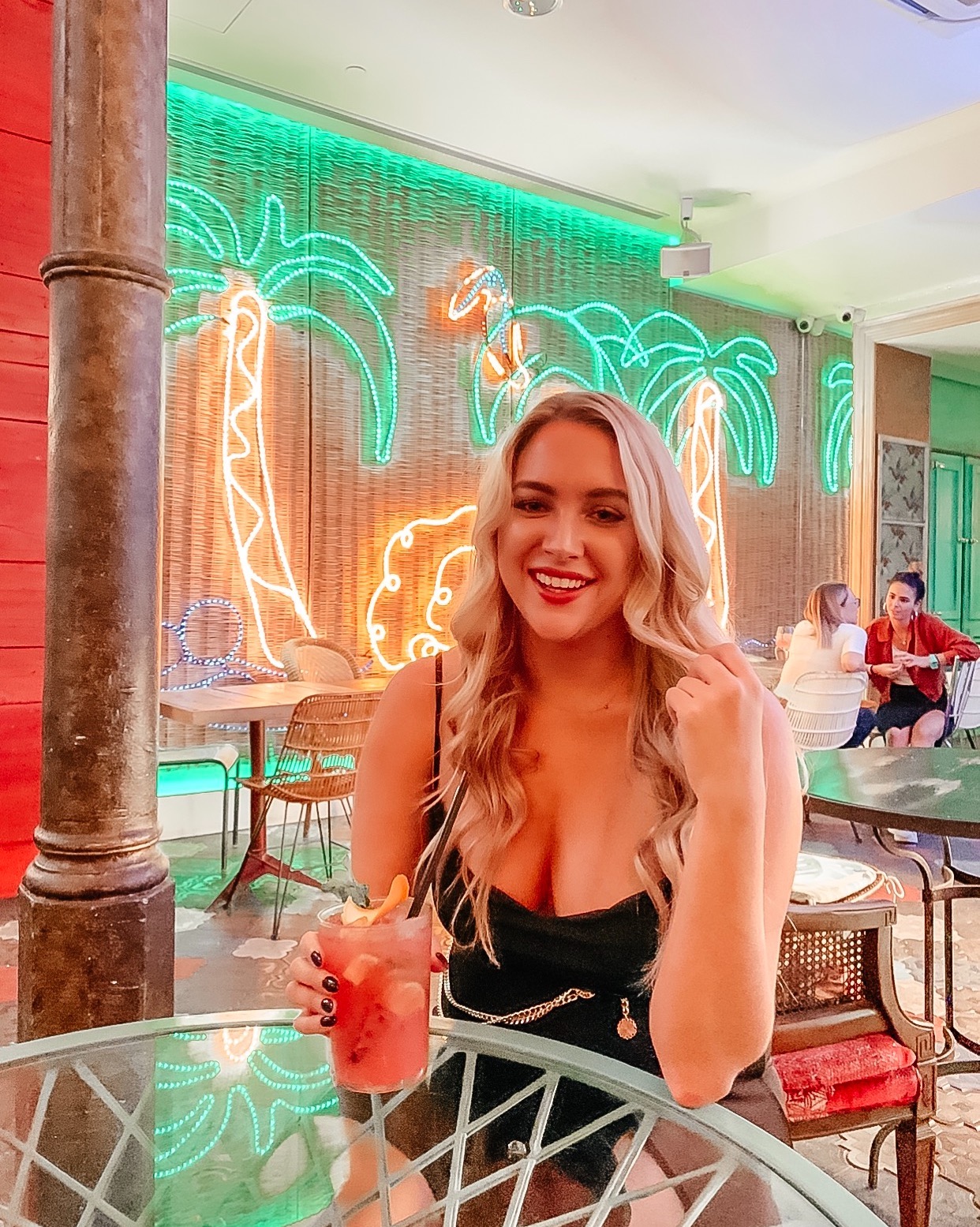 -Drinks at Bananas. While waiting to go out, we stumbled upon the cutest joint called Bananas. I got the "Ego" cocktail (fitting, right?) and it was to die for! Definitely a cute spot for drinks when you don't want to go out on the town completely.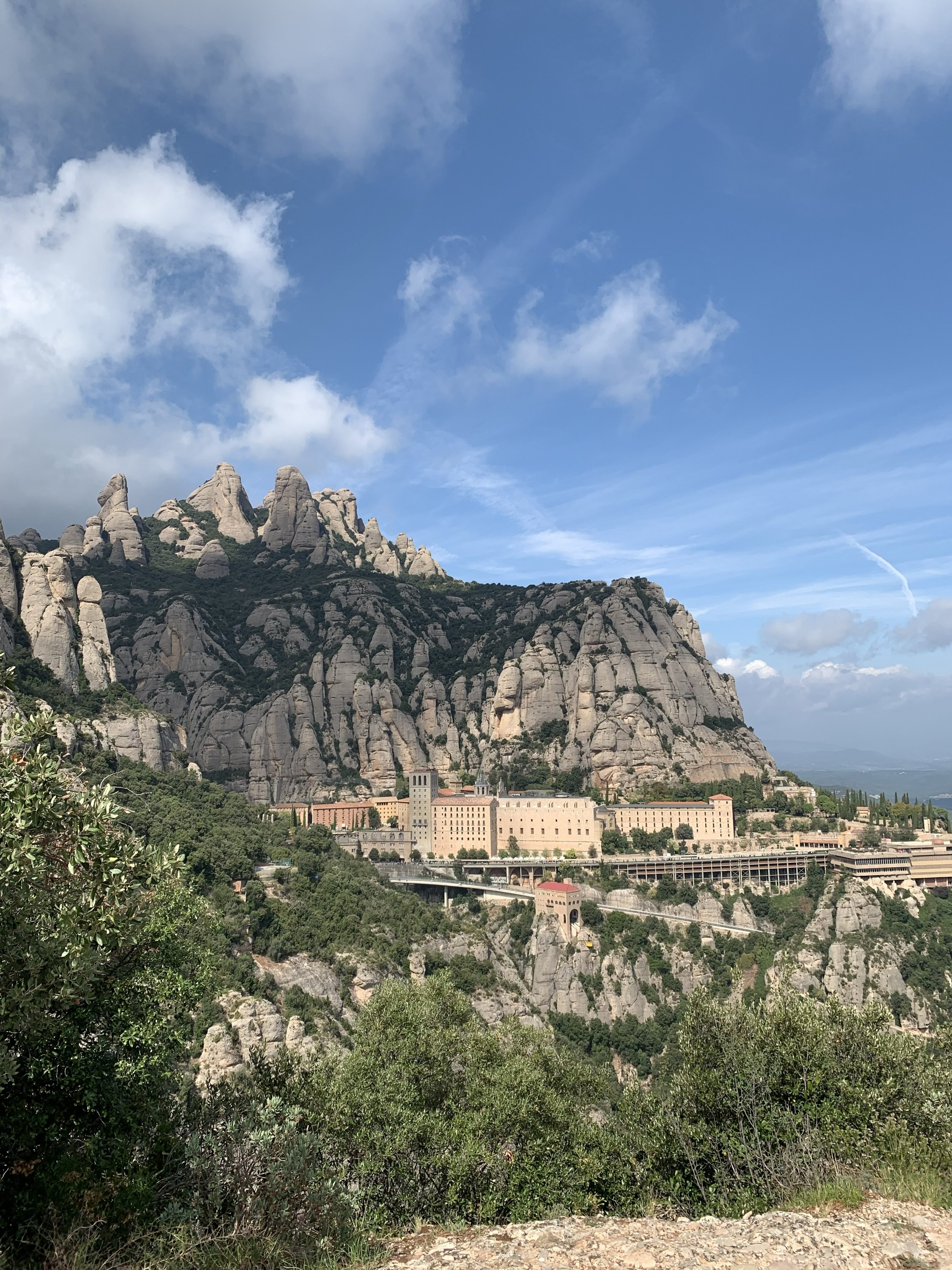 -Montserrat Wine Tour. We did the same exact wine tour we did last year except this time we toured the Montserrat mountain via a Cogwheel tour. It was simply stunning and the hike was worth the view.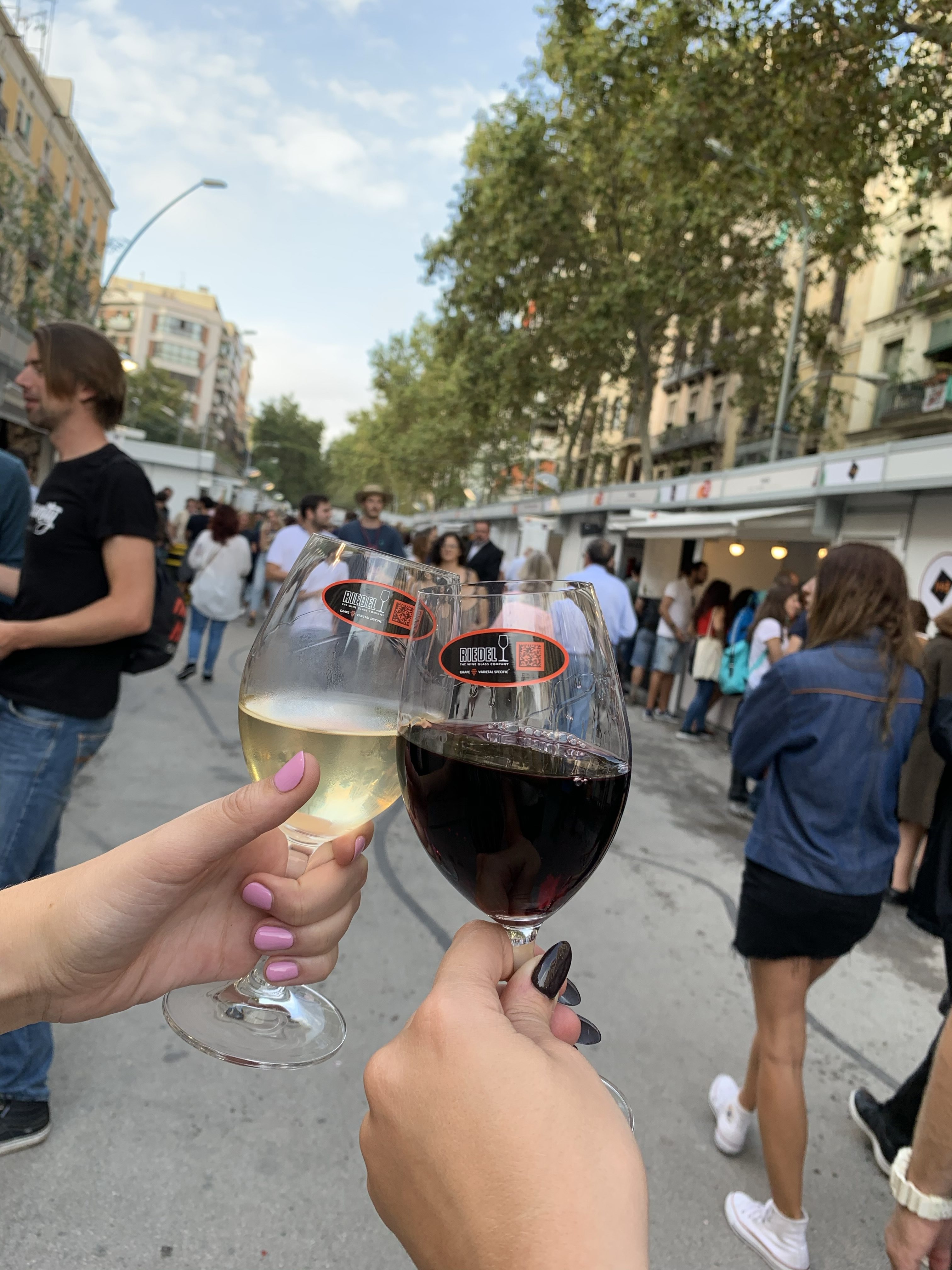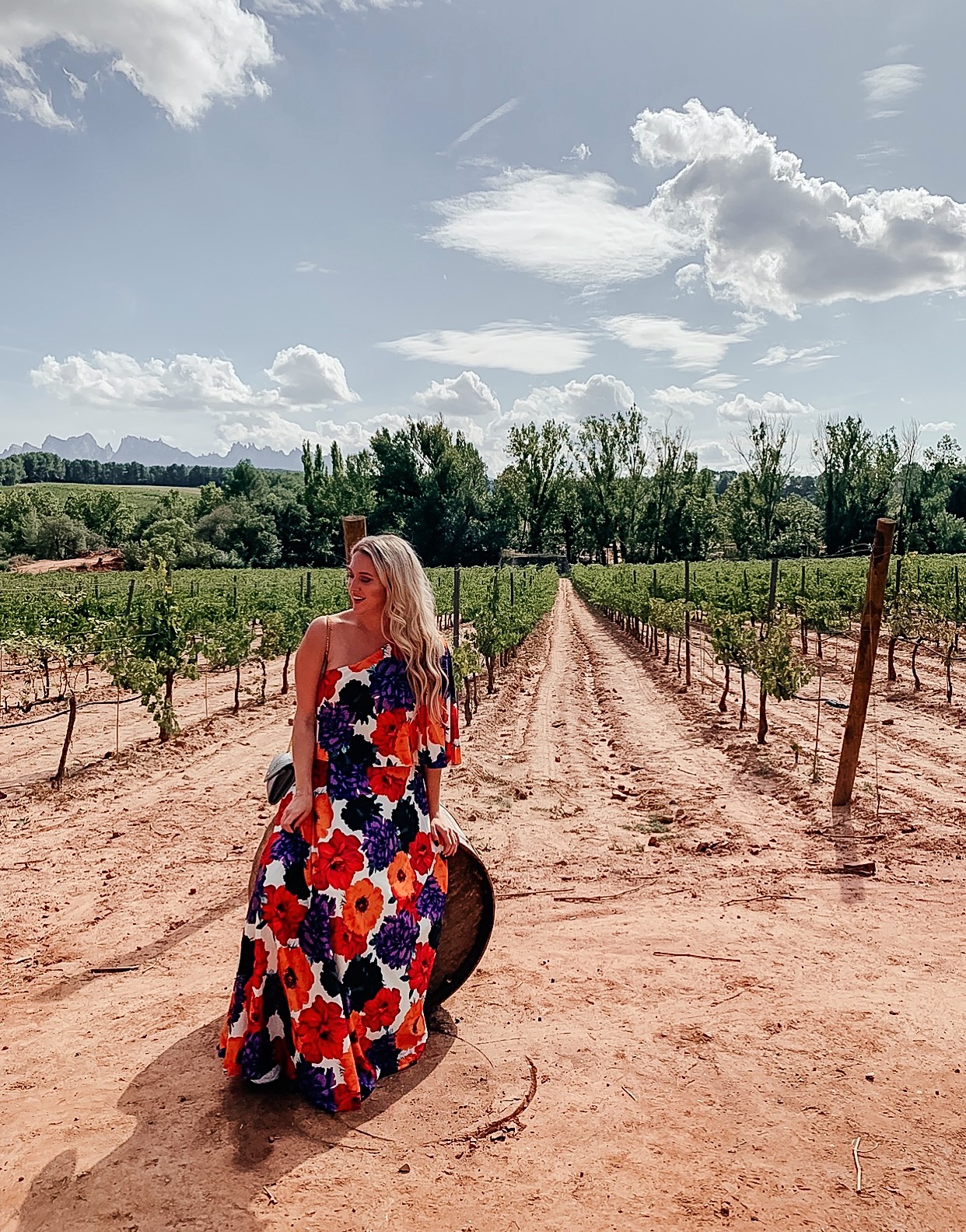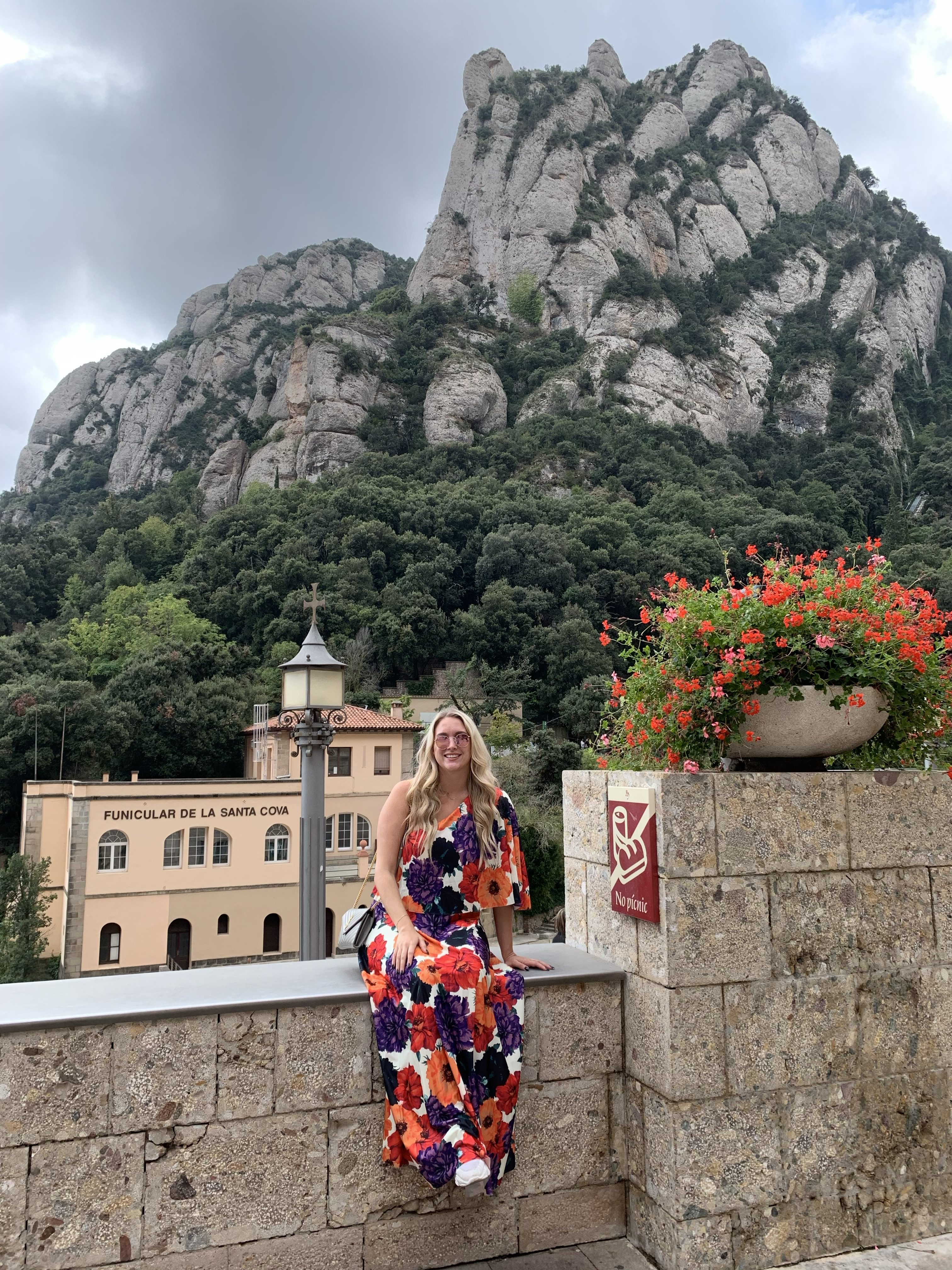 Turn on your JavaScript to view content
Now that we've gotten through the updates to Barcelona, we're onto the fun stuff! Insert: Ibiza. Ibiza is honestly a dream trip for many and I can't believe it's come and gone so quickly. We planned it out over the whole summer and it was truly a blast. We crammed so much into a short time as always and saw 10 DJs in two days. If you're into music, you know that makes us absolutely insane haha.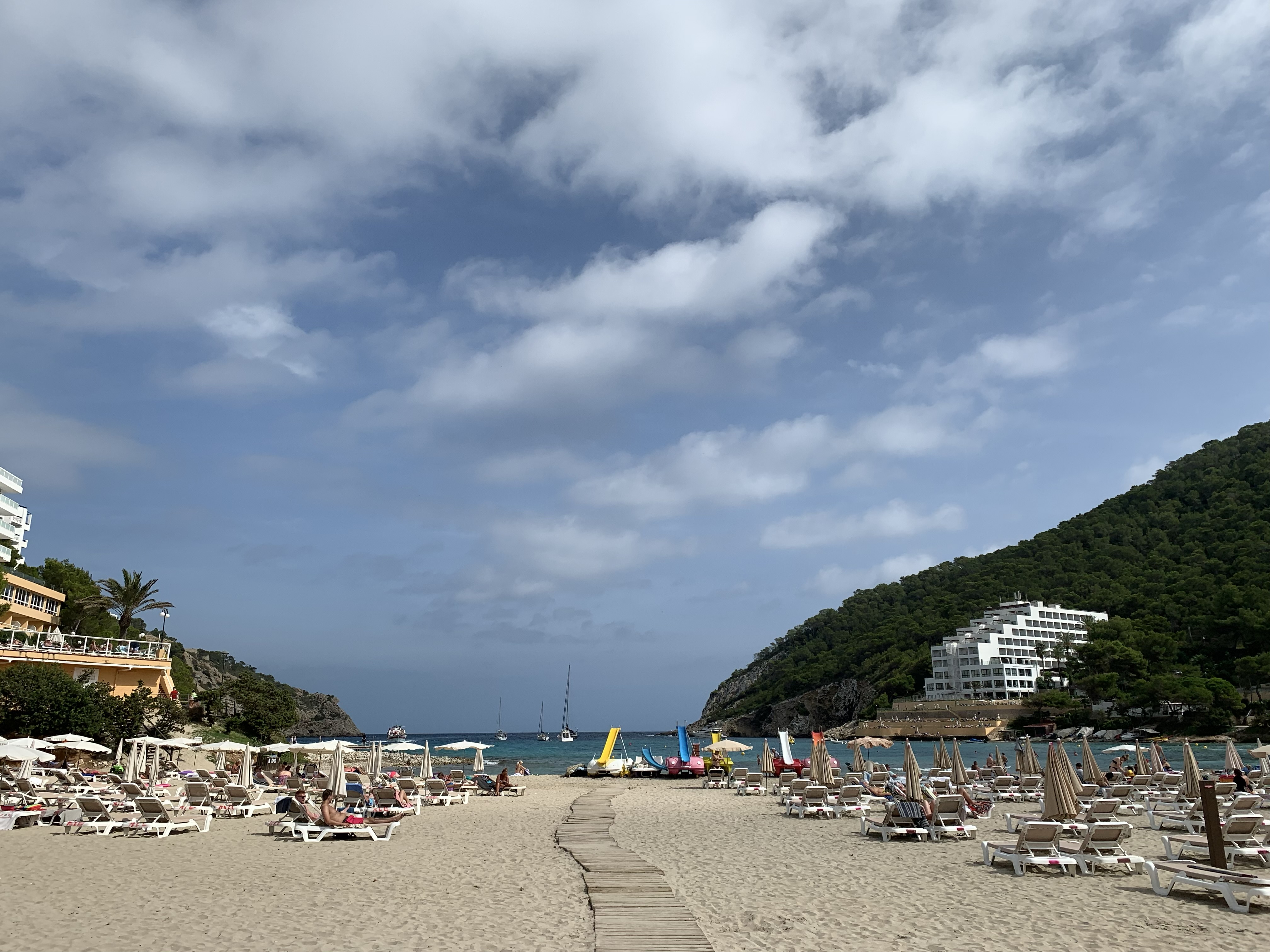 Ibiza:
As I mentioned in my initial travel itinerary post, we went to Ibiza for closing parties and to see DJs we otherwise wouldn't have the opportunity to see. I'm breaking down Ibiza in more detail because it's definitely a niche location to visit (and a phenomenal vacation at that!).
Turn on your JavaScript to view content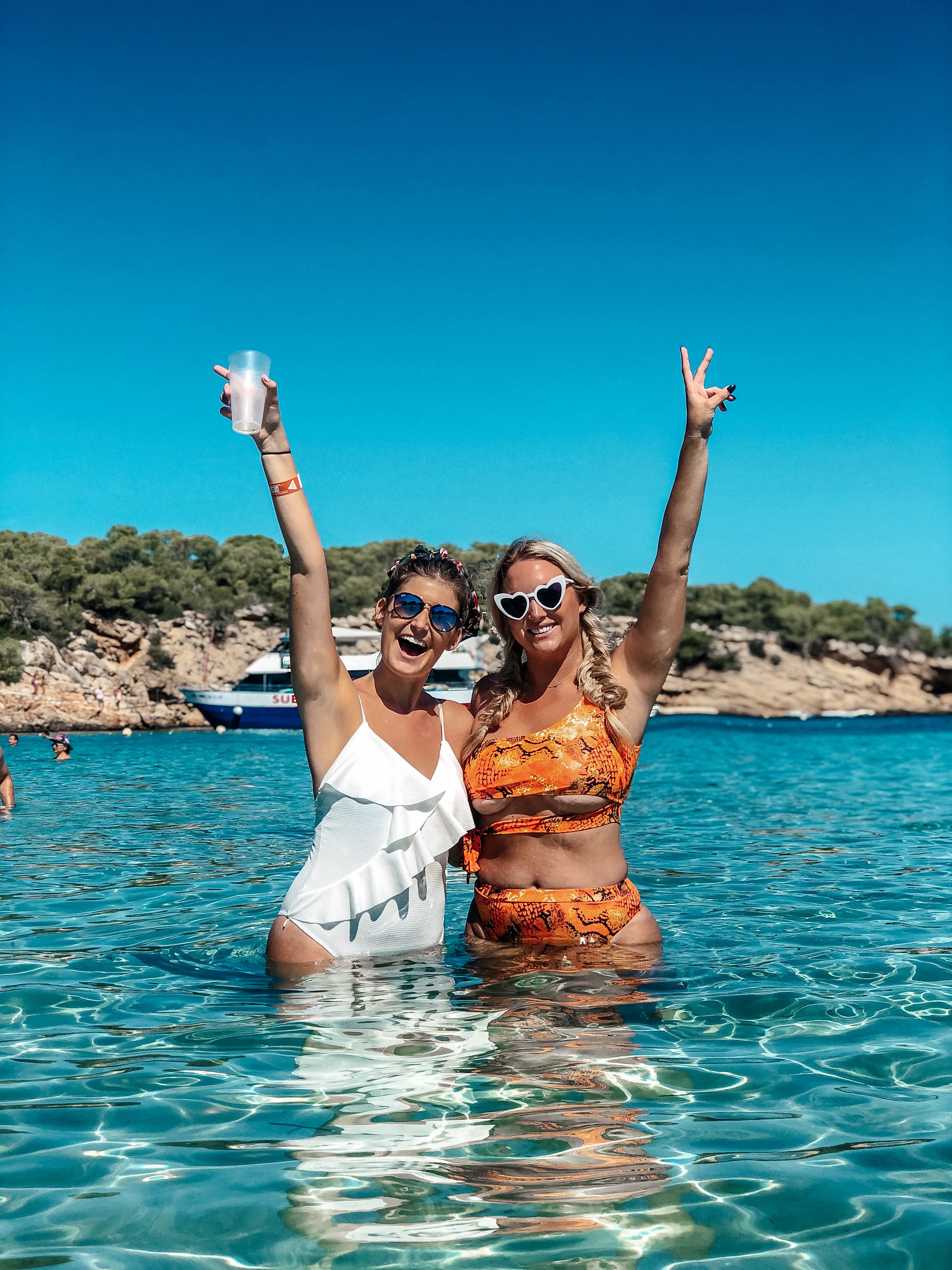 Why visit Ibiza?
Ibiza is known for it's extravagant nightlife during the prime months of summer, typically beginning in June and closing in September. Multiple DJs travel to the small island to perform, many big names hosting residencies at the different clubs. The island vibes are unlike any other and it's also known for chic beach clubs with stunning views, as well as party-centered day clubs for those looking for a rowdy time.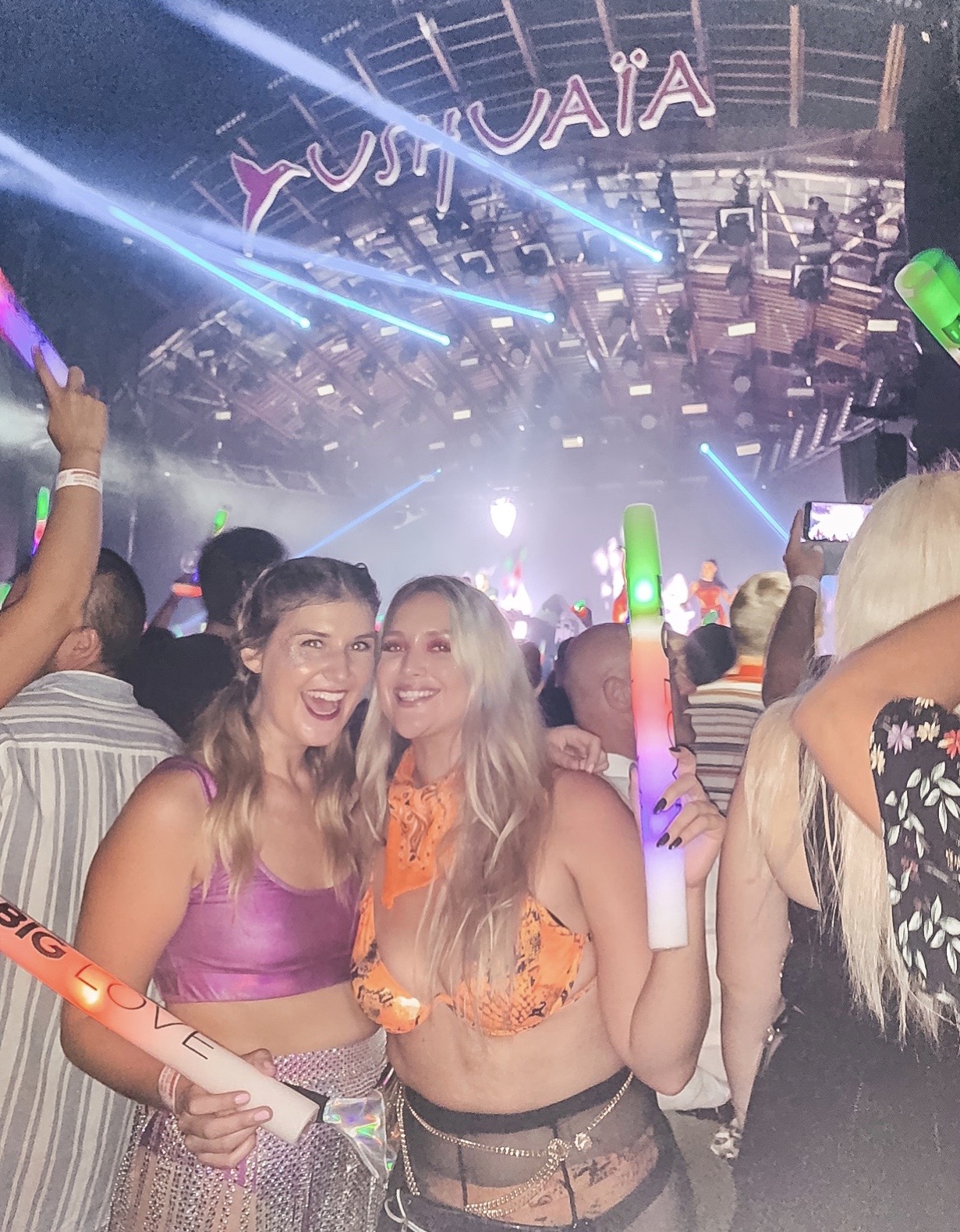 How to get to Ibiza.
We took a 45 minute plan ride via Vuelan airlines from Barcelona. Side note, our plane was delayed about two hours and we didn't land until 12:30AM. If you're flight anxious like I am, I will note that these planes are small thus making turbulence more apparent. We flew straight through a thunder storm and it was easily the scariest moment of my life, BUT we made it nonetheless safe & sound.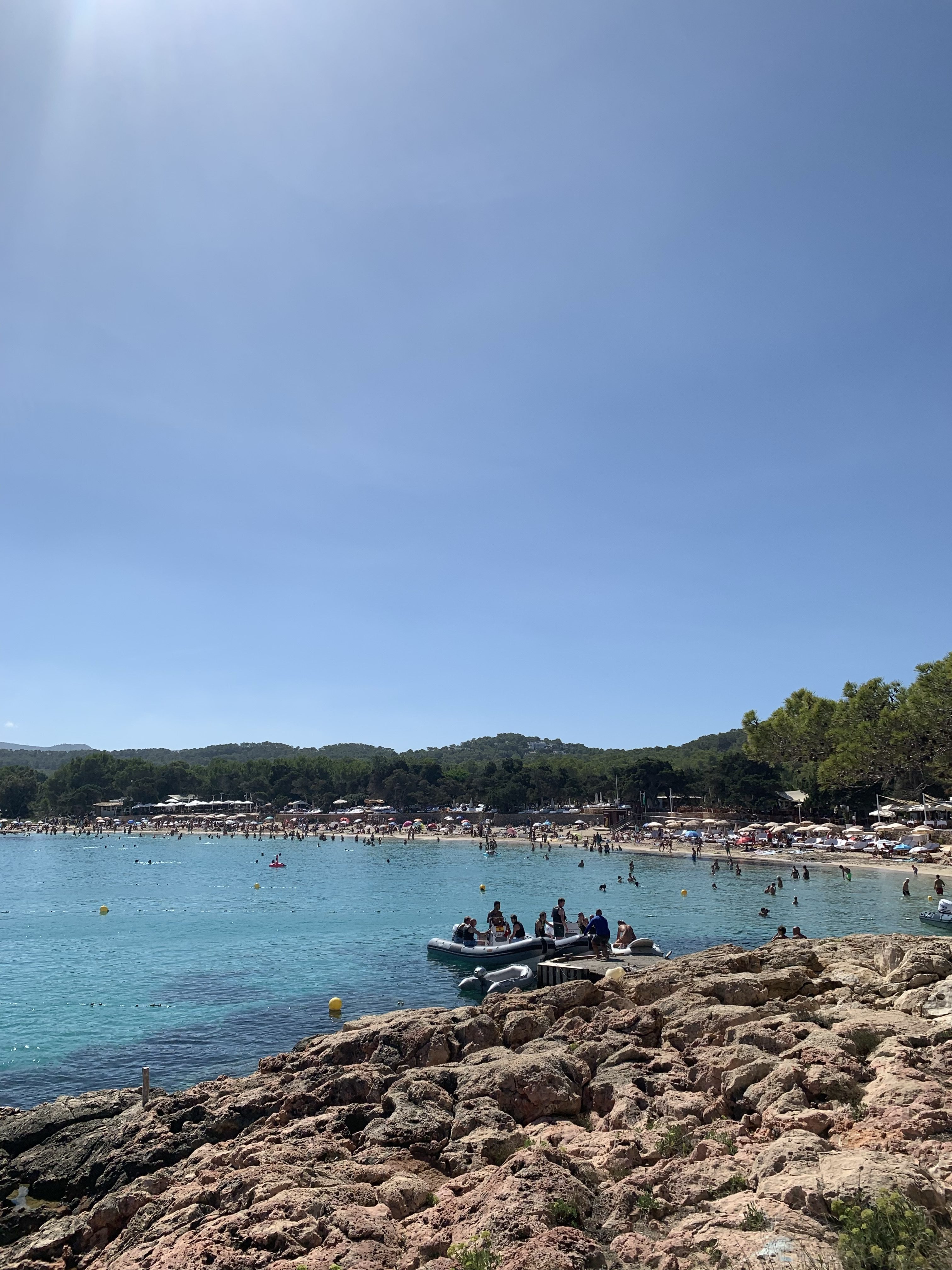 How to get around Ibiza.
We stayed at a hotel that was pretty central to where we were going to be going the majority of the time. The hotel would call us taxis whenever we needed and the rest of the time we'd be at max a ten minute walk. I will say the part of the island you stay on will need to be where you plan to spend the most time. We ventured out to different parts of the island and the taxi ride would take about 30 minutes or more. The roads also get smaller/windier, so something to note if you get car sick!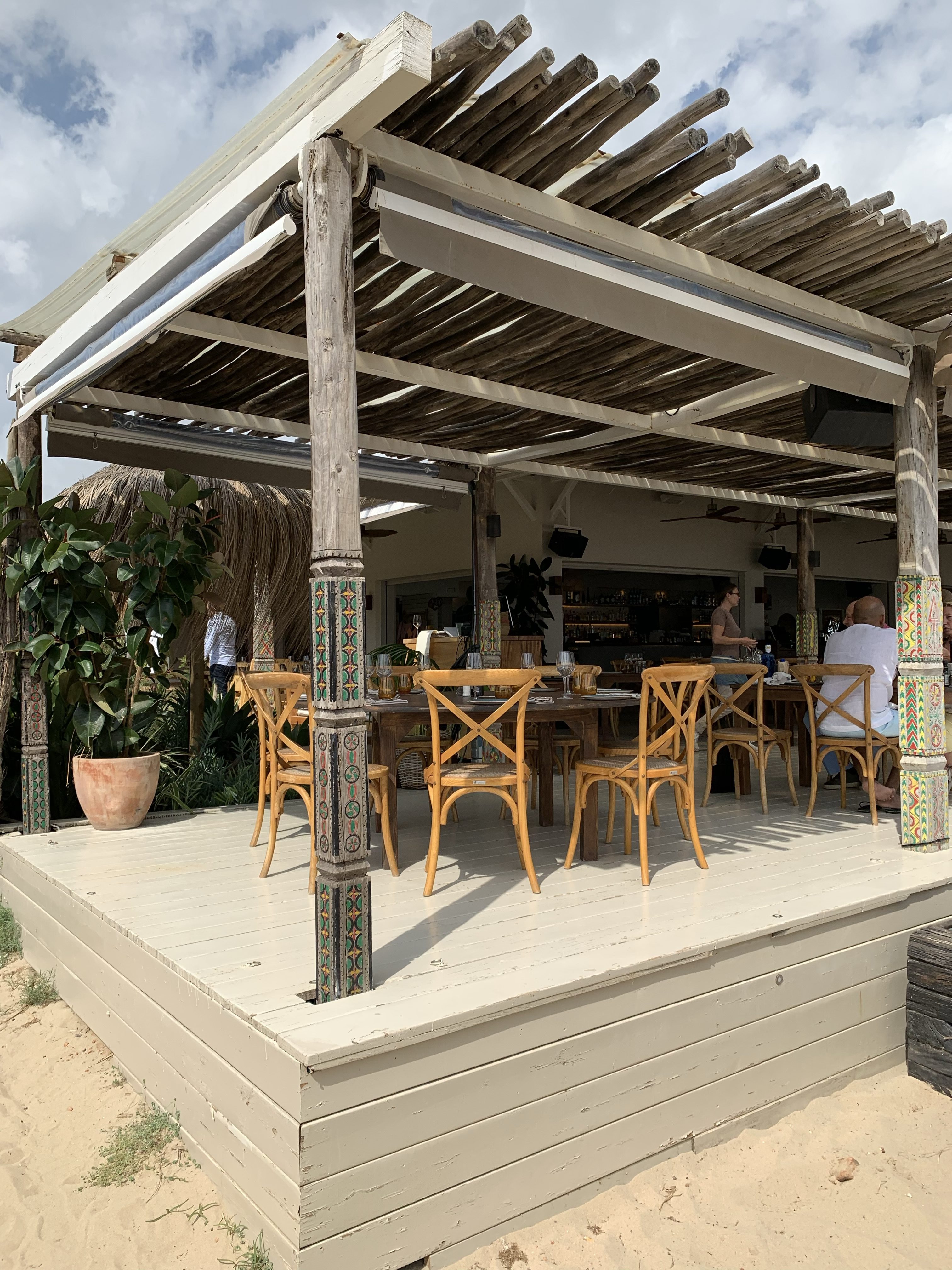 Fergus Style Bahamas Resort.
We stayed at Fergus Style Bahamas and honestly it was perfect for what we were looking for. We were coming off of our Barcelona trip where our hotel was sub-par, so we were excited to be in more of a resort environment. The hotel offered all inclusive (which we opted out for), but definitely great if you're looking for something that checks all the boxes.
The resort offers on-site dining, a large pool, multiple bars, a beach club, spa, and so much more. We didn't really take advantage of the pool as often as we should have, but it's an ideal hotel if you plan to lounge around the resort during the day before hitting the club at night. Our room was spacious, with two twin beds and a sleeper sofa, plus we had a large balcony which was perfect for snagging a drink before heading out for the night.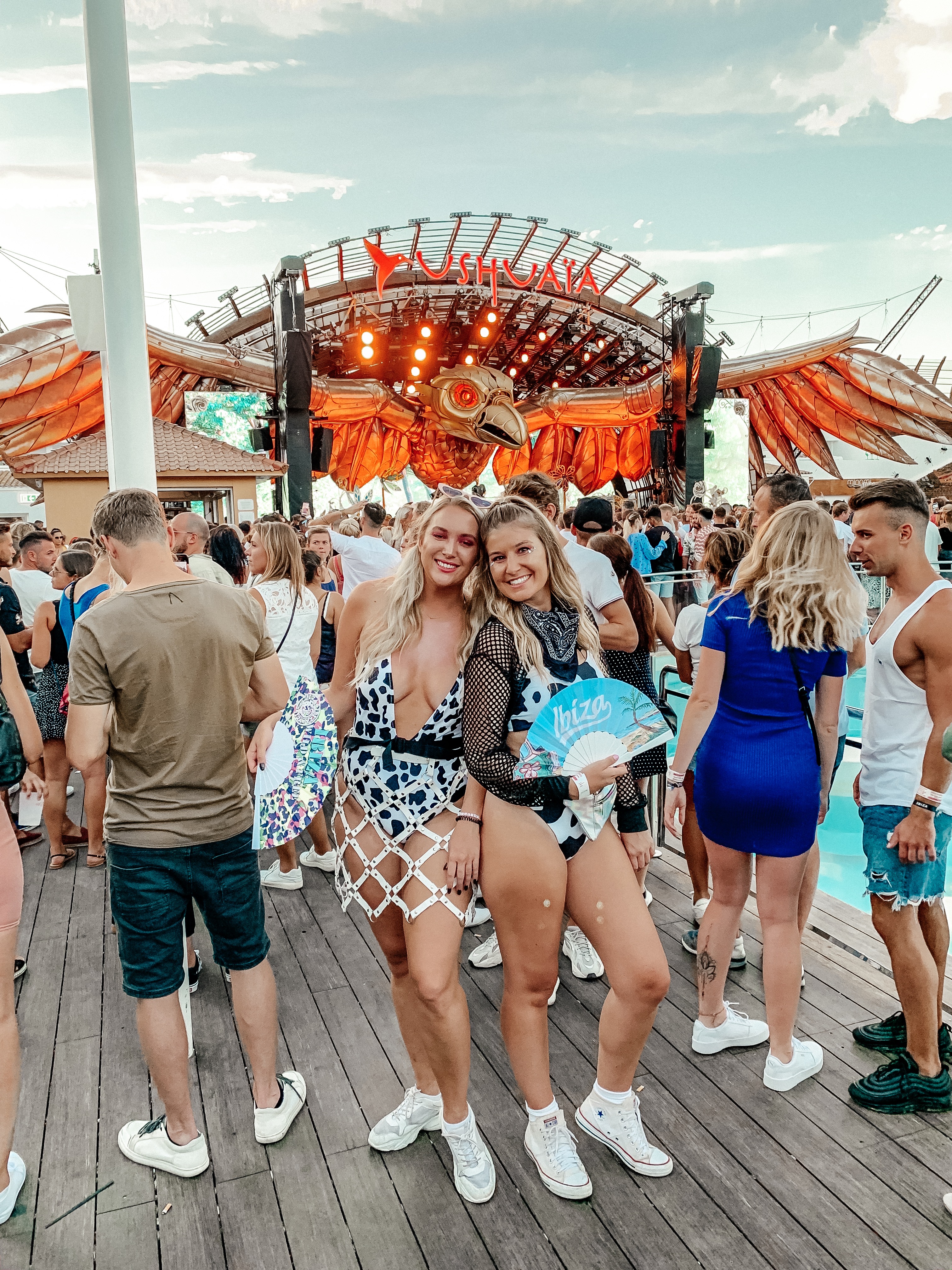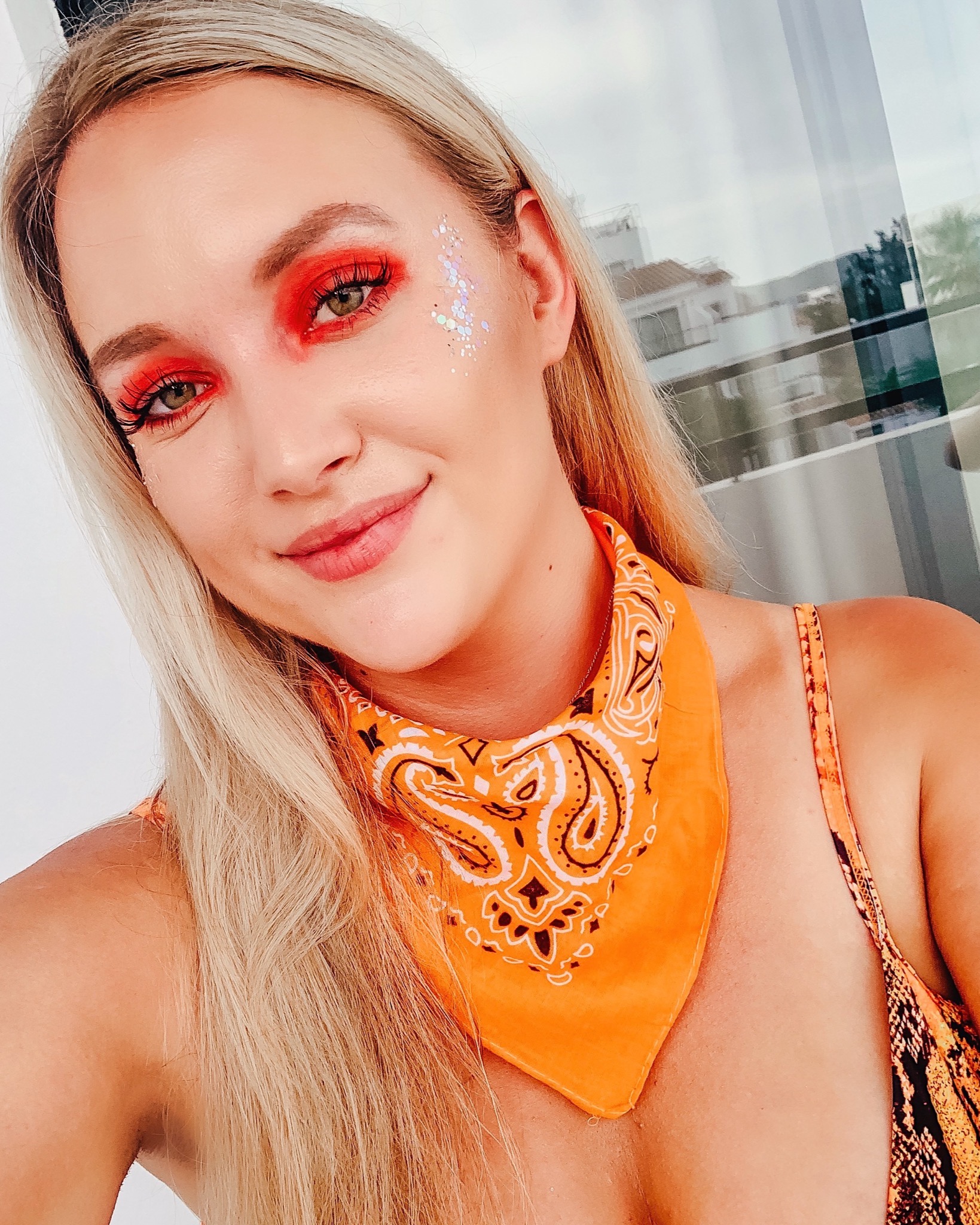 Turn on your JavaScript to view content
Where to go out in Ibiza.
Alas, my favorite part to answer. We definitely made the most of the three-ish days we were there and saw about all we could possibly see!
-Ushaia: the iconic Ibiza spot that is definitely worth the hype. The pool situation closes off for DJ sets and the venue becomes packed. The production is spot-on and there is so many fun things everywhere you turn from aerialists on balloons, to dancers in the pool. Note, it's PRICEY $$$ for drinks.
-Pacha: Where we headed our first night after touch down, this club is more house music and definitely a vibe. It's a smaller space and gets jam packed so it's hard to get around, but they also have an outside area that's upstairs and less crowded should you need some air.
-Hi: Our last stop was Hi and it was definitely an experience. It's two stories (they even have a slide) with indoor and outdoor areas. Again, it's more house music but the LED show is one you can't miss.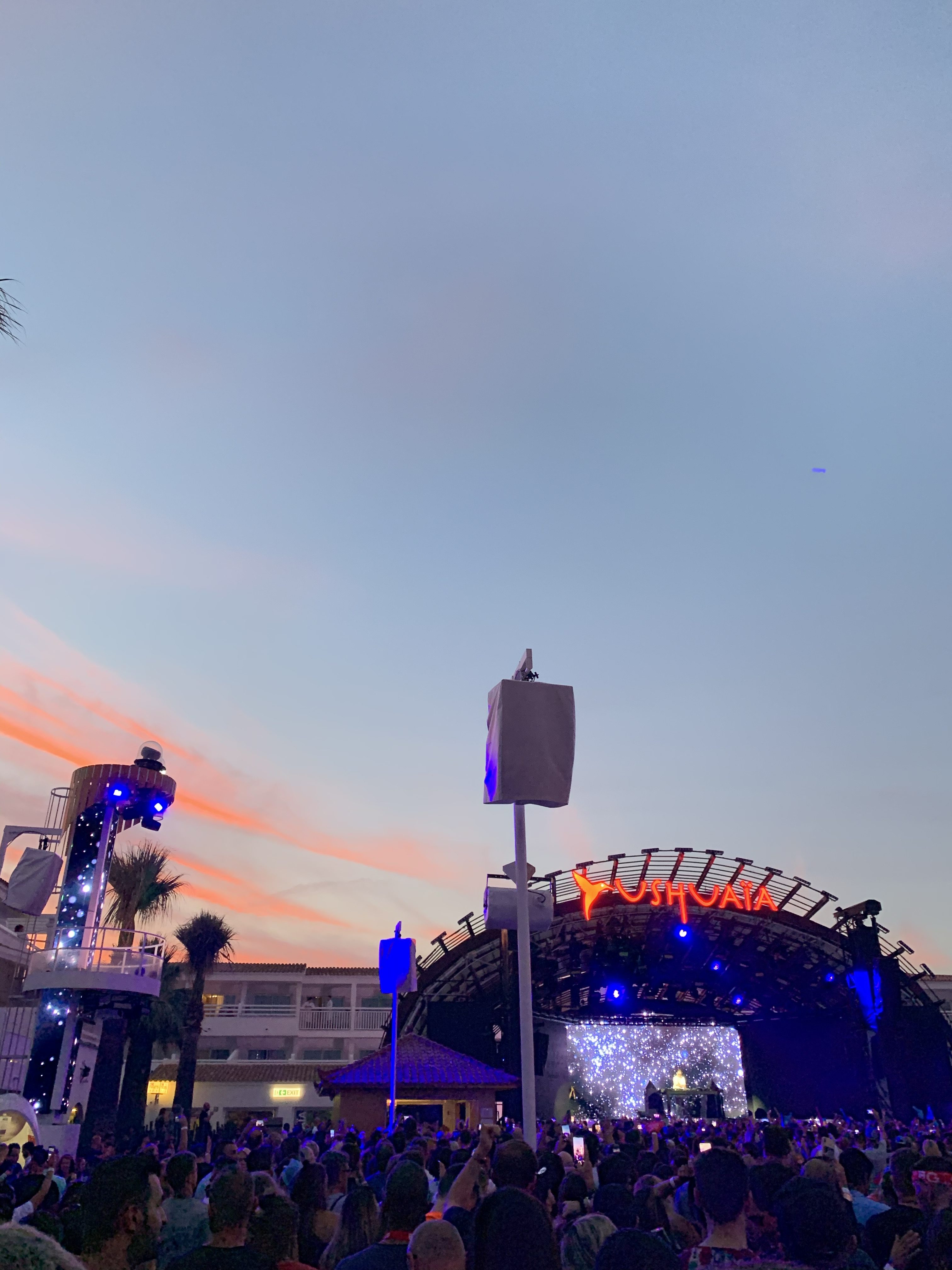 (A few) Noteworthy DJs that perform in Ibiza:
-David Guetta
-Dmitri Vegas + Like Mike
-Fisher
-Martin Garrix
-Lost Frequencies
-Robin Schulz
-Armin Van Buuren
-R3HAB
-Diplo
Other places to go out to.
-Nikki Beach
-O Beach Club
-Amnesia
-Privilege
-Ibiza Rocks Hotel
Turn on your JavaScript to view content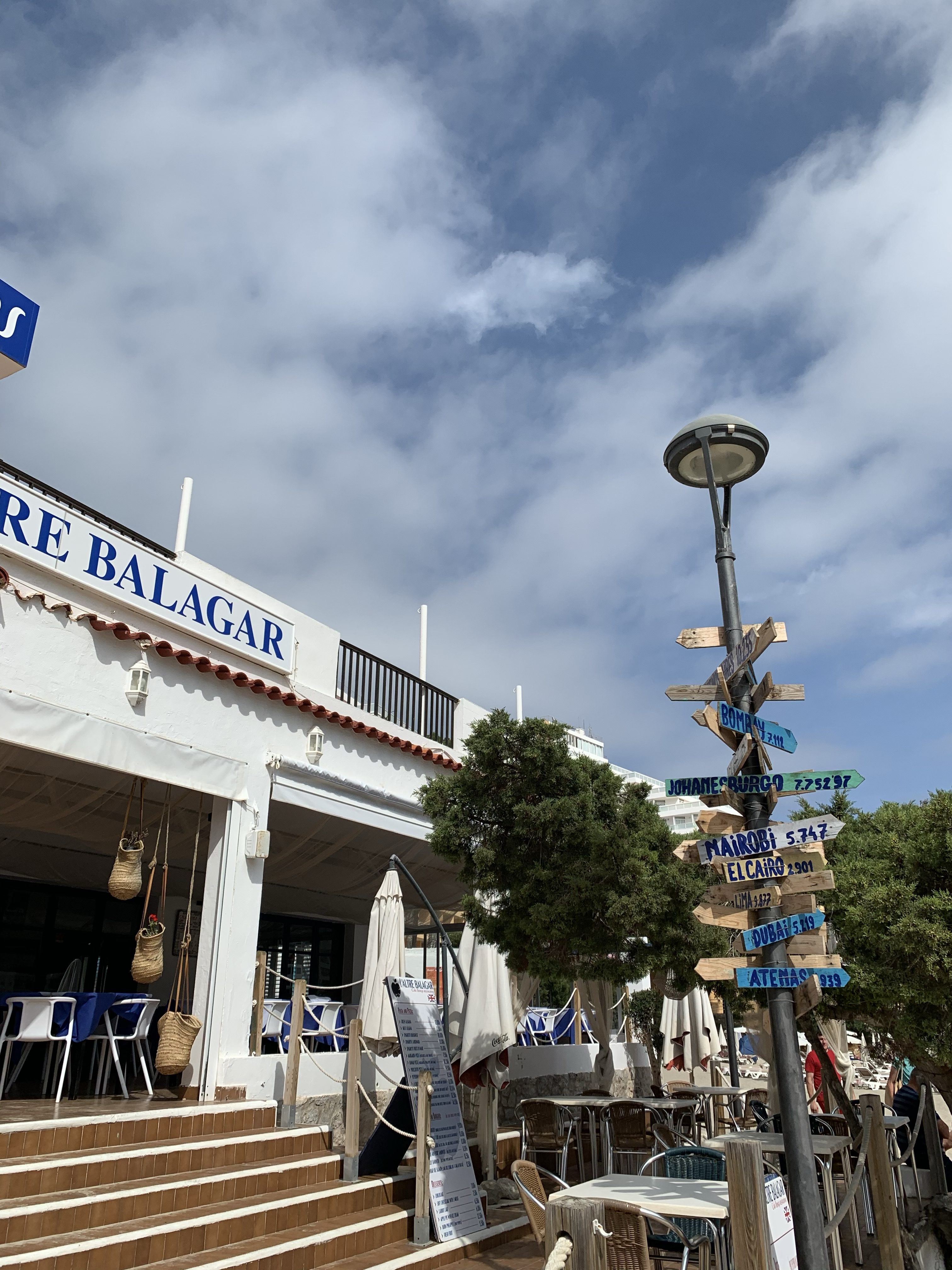 Other things to do in Ibiza that isn't partying.
-A boat tour! One of our favorite things we did was a boat tour off the San Antonio area. We had an open bar for 10 euros, went to two different beaches, and had an hour to swim in the ocean with all sorts of floaties provided. Definitely worth the money and so many fun photo opps!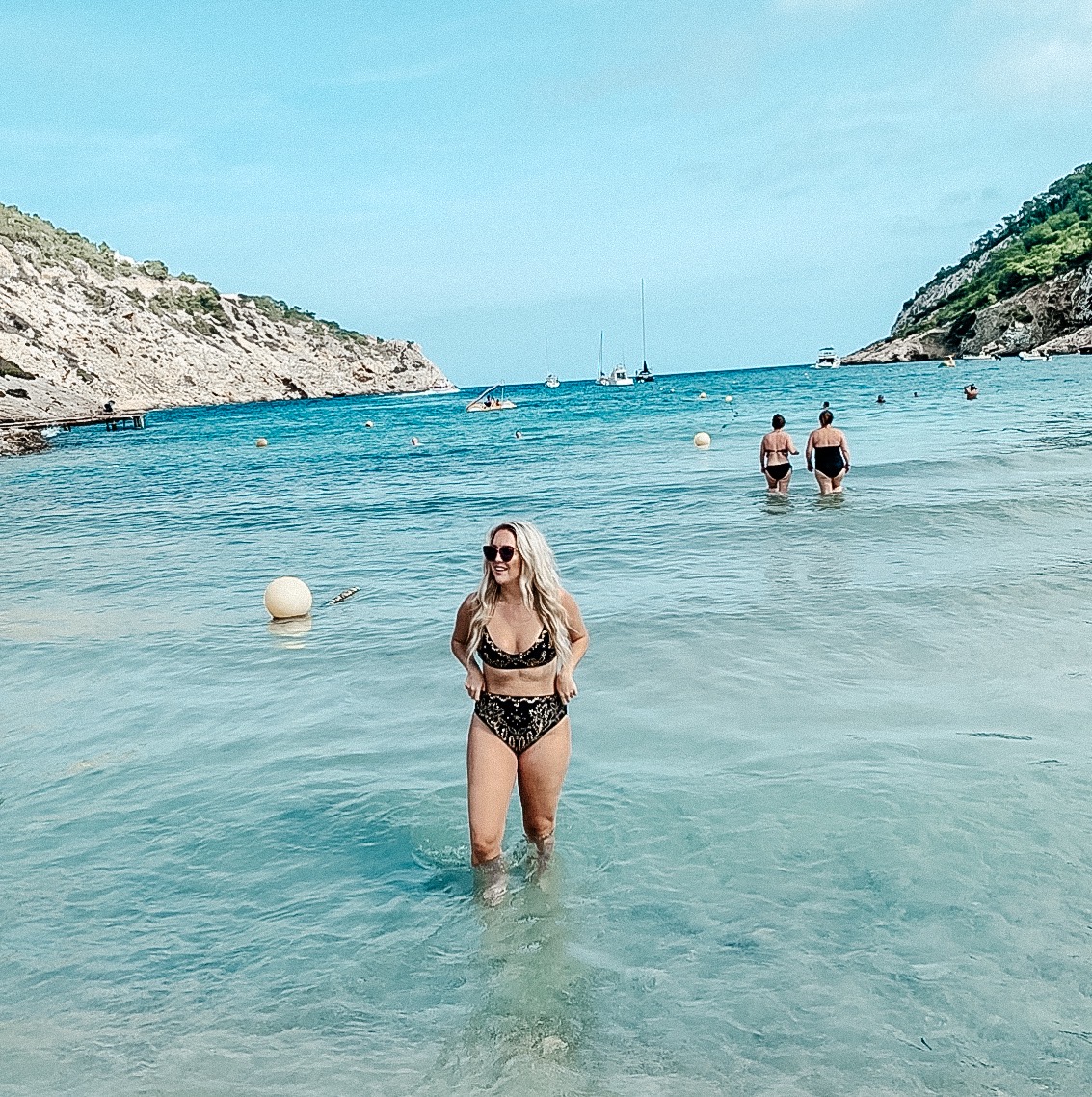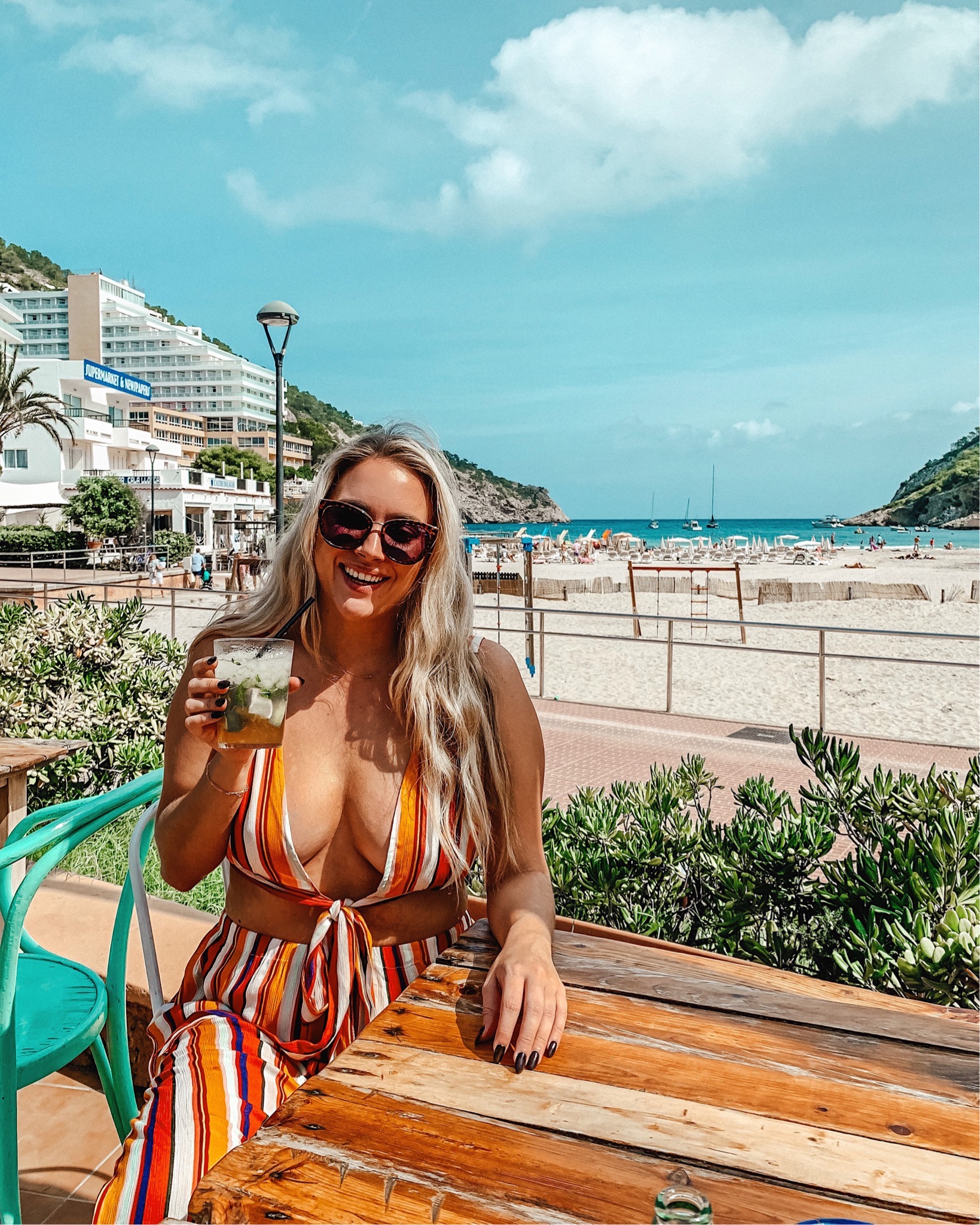 -Explore different beach clubs/islands. We ended up in Cala Llonga after a failed attempt to explore a restaurant/beach club that I had wanted to see (it was closed for a private event). The area was smaller and more quaint, and had the perfect backdrop for the day. It was about 30 minutes from our hotel and harder to get a cab back but definitely a nice area.
-Watch the sunset on the San Antonio Bay. When we did our boat tour, they mentioned that everyone on the island heads to the San Antonio Bay to catch the gorgeous sunset since that's where the best view is.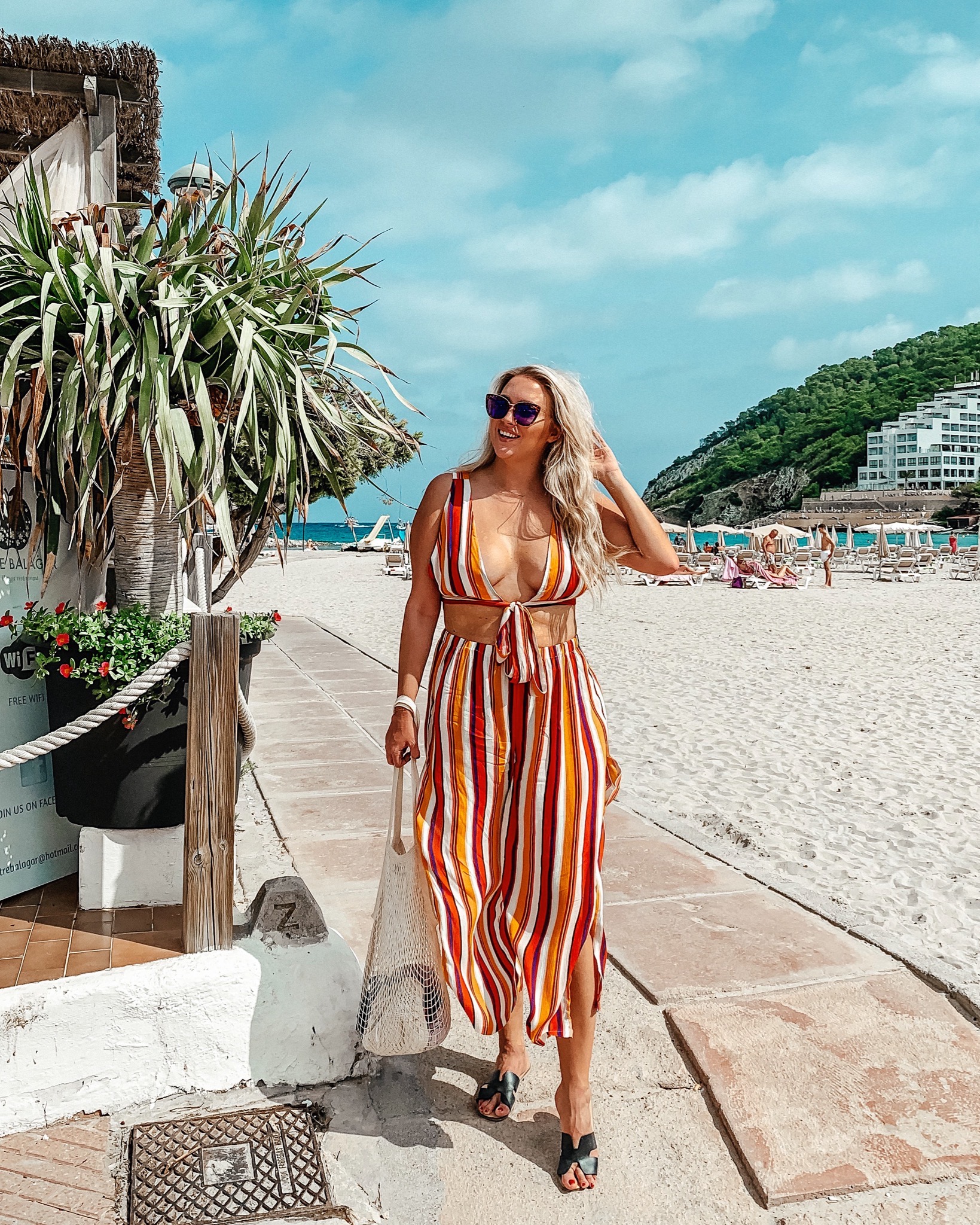 Things to know about Ibiza.
Drinks are definitely more expensive out than they are in Barcelona. I'd suggest stocking your hotel room and pregaming since that's what we did!
It's not ALL about partying! While the nightlife is very prominent, the island has so much to offer in terms of exploring.
The airport is small but MAN is the security strict. Make sure you have the set amount of liquids or else they'll likely make you toss is (womp womp).
The island in itself is very safe! Not once did we feel like we were about to be in a sticky situation.
Ask your hotel concierge questions if you don't know where to start! When we checked in our hotel concierge was so nice and helpful.
If you've made it this far, just know that I appreciate you! Let me know if you want any additional tips or tricks for Barcelona or Ibiza. Happy to share! We went into this completely blind, so I really feel like we had the best trip and so much fun. Have a great day and thanks for reading!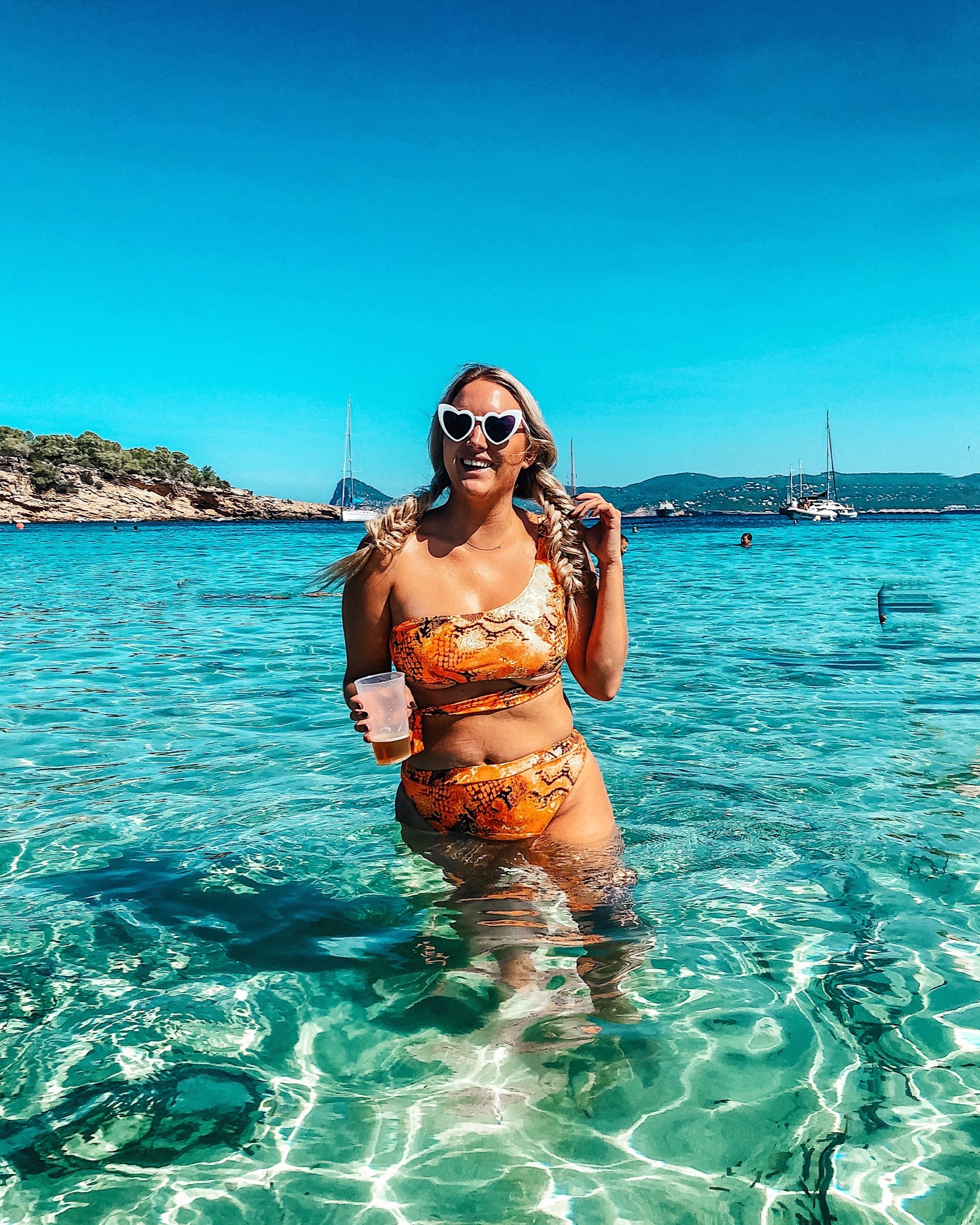 Check out my OG Madrid/Barcelona travel guide HERE.
Share the post "Travel Guide: Ibiza + Barcelona"
Please Support this blogger by visiting their page. If you are the original poster and want this content removed, please contact us. All original Affiliate links are unedited to give credit to creator.