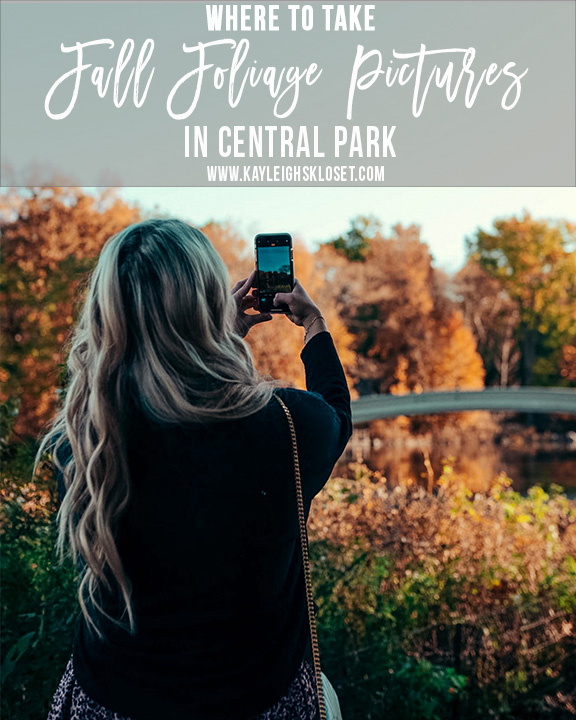 Happy Tuesday y'all! I'm feeling UBER productive for this week and have been up for hours finishing up some projects and cleaning the apartment so that I can spend some time with friends after work this week. Since I feel like I had a hard time researching fall foliage places to see in the city and I've shot in Central Park two years in a row, I wanted to spend today's post rounding up my favorite places to catch the colors of autumn in Central Park. My personal opinion? If you're planning to get a great shot for the gram, get there early as in like 7-7:30AM. Only locals will be out and you'll likely see a furry friend (or a million) off the leash!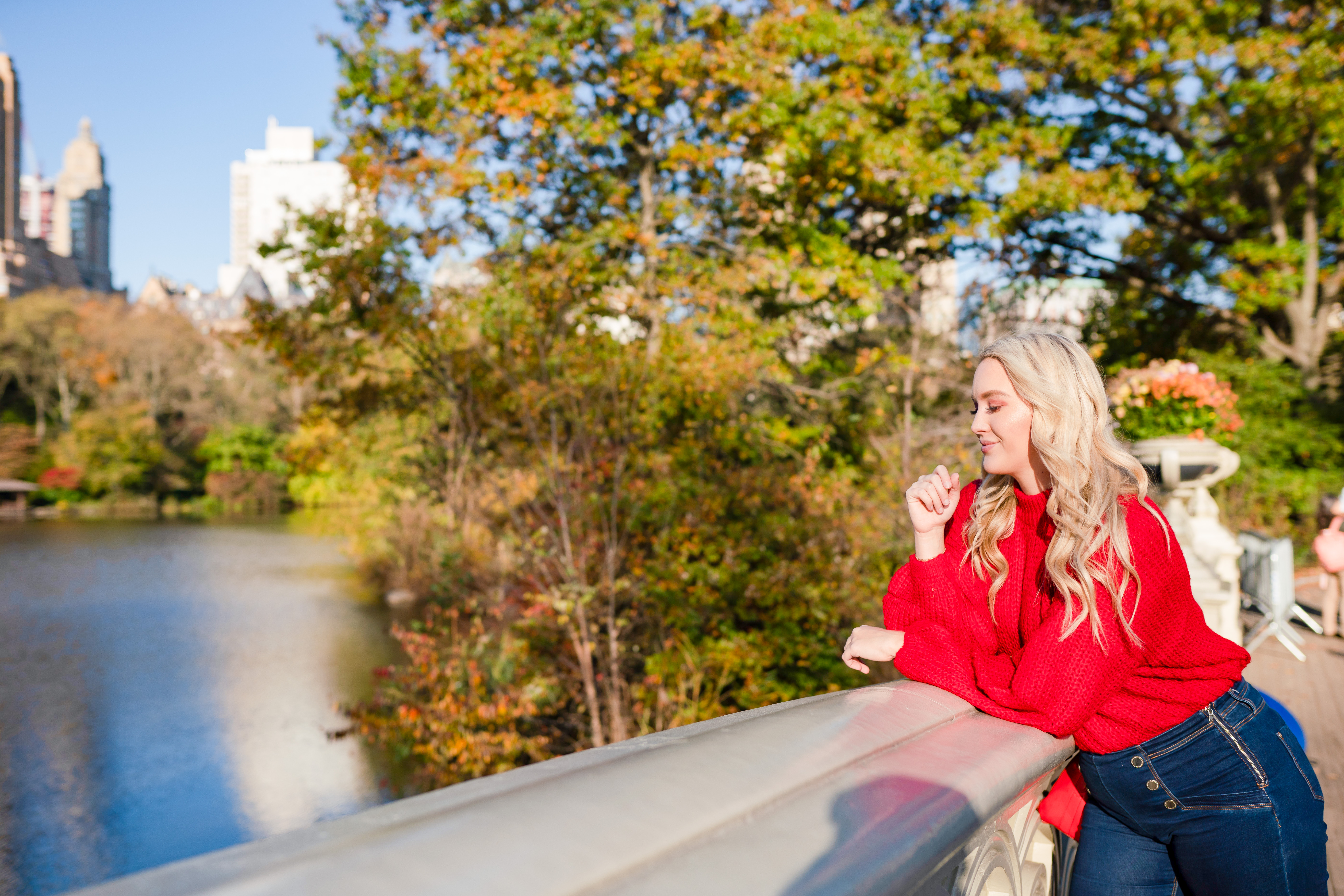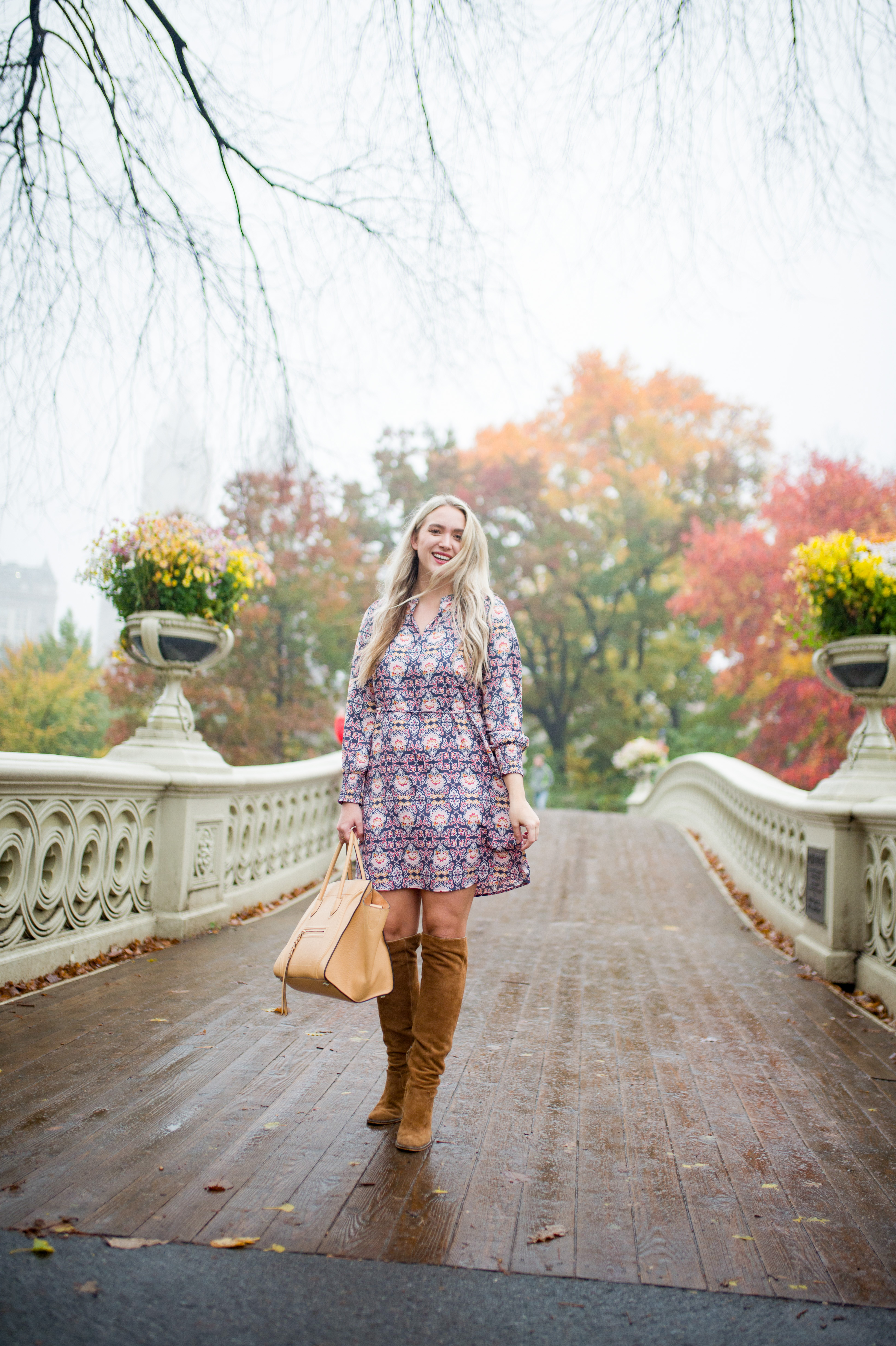 1. Bow Bridge. A quintessential New York bridge, this gorgeously crafted bridge towards the Upper West Side faces two lakes off the beaten path. It features gorgeous shades of fall during the seasons and is often very busy. The architecture of it is what really makes the photo. Pro tip: try to get a shot down the middle or have someone go to the side of the bridge to snag a photo of you. It's in direct sunlight so best to take someone that knows what they're doing!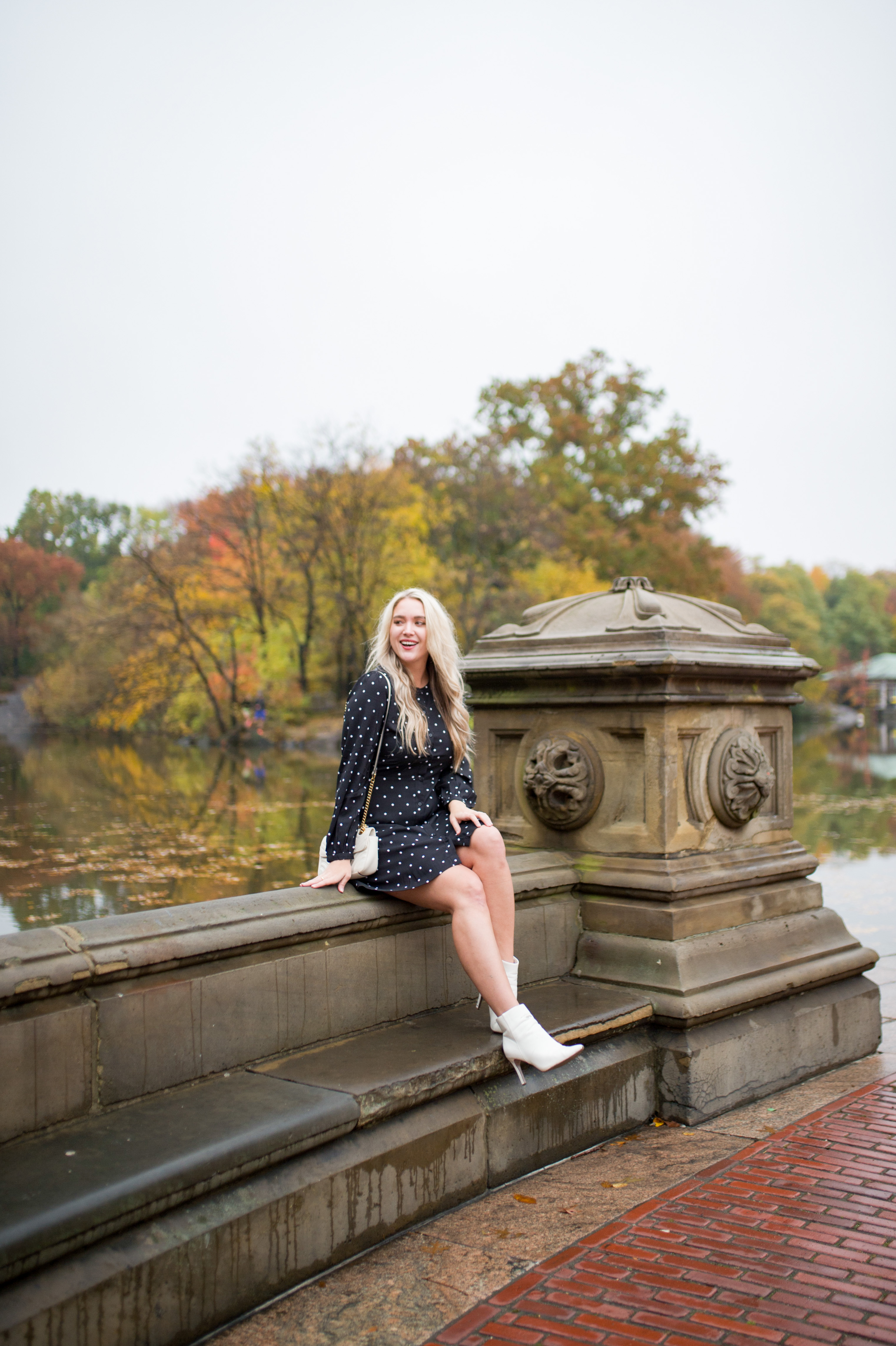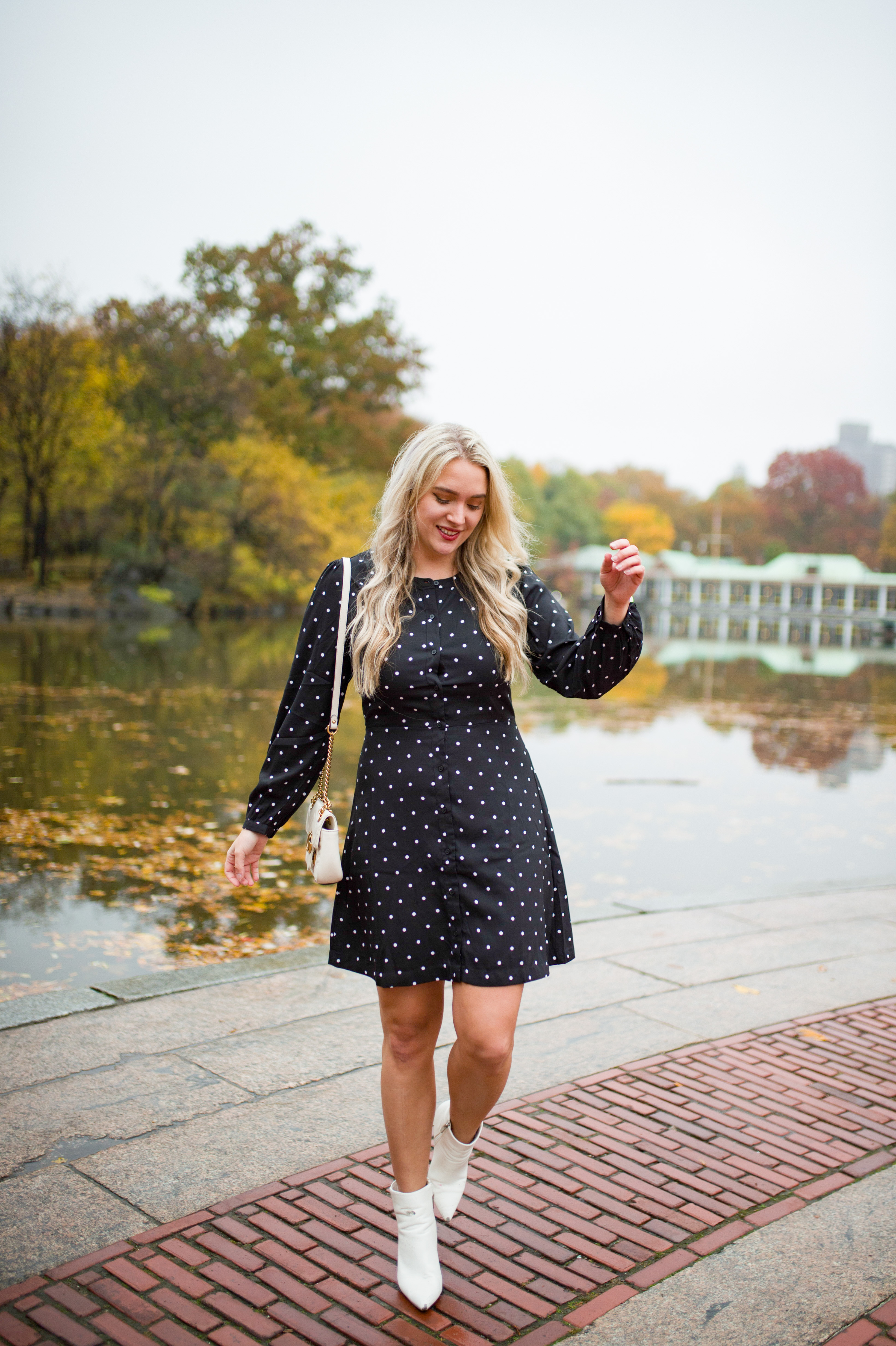 2. Bethesda Fountain/Row Boat Lake by the Boat House. The gorgeous/iconic spot we all know and love from about every movie ever, but specifically where Chuck and Blair get married during Gossip Girl. This is one of the easiest spots to get to and a great place to start. The colors surrounding the lake are gorgeous and it definitely has less traffic during the early morning hours.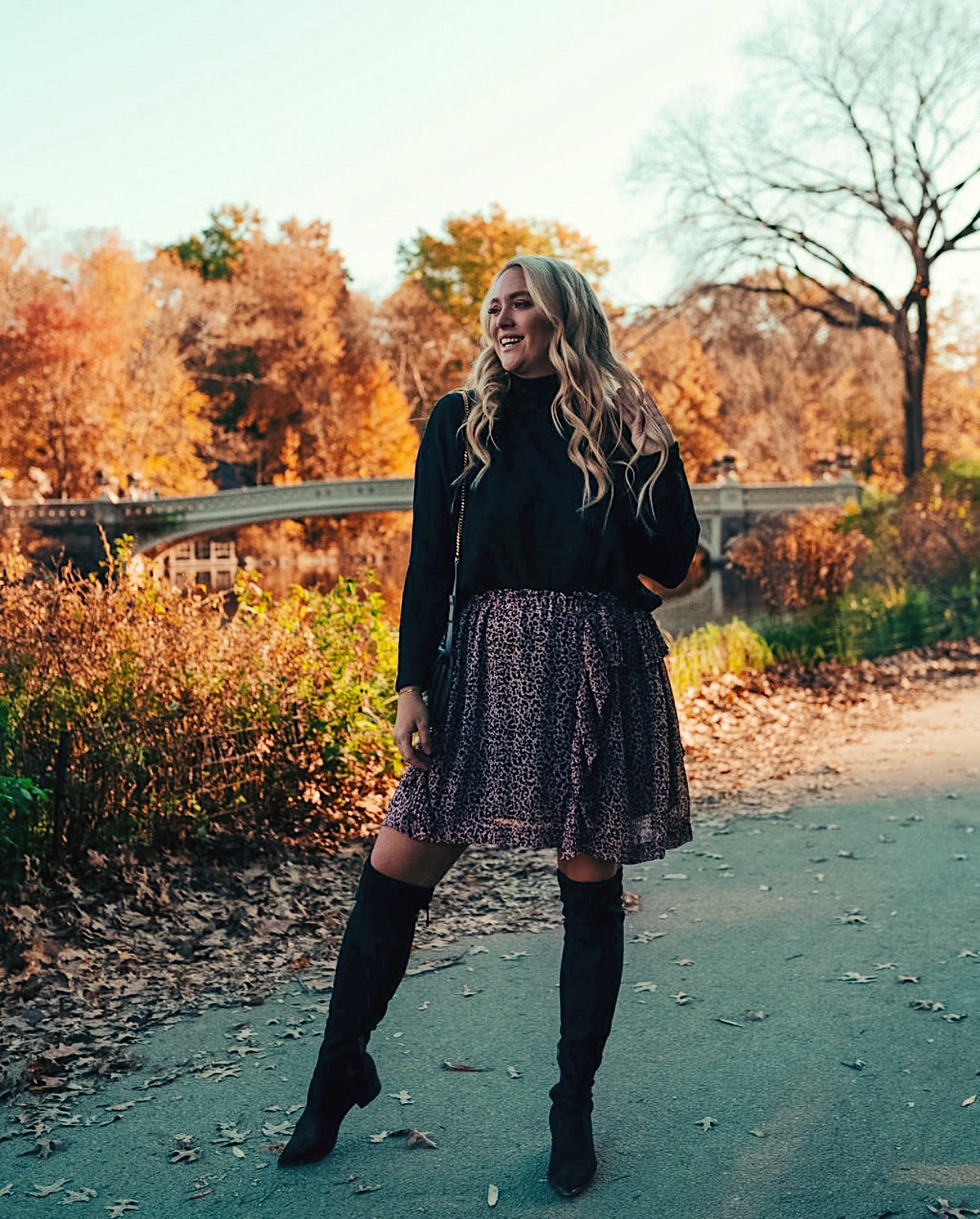 3. Just west of the Bow Bridge, facing the Upper West Side. If you leave the Bow Bridge and take a quick right, you'll find gorgeous colors and a completely different view than just a few feet away. Skyline views of the Upper West Side meet shades of red and orange. Definitely a great place to grab a photo without scavenging the park for your next spot!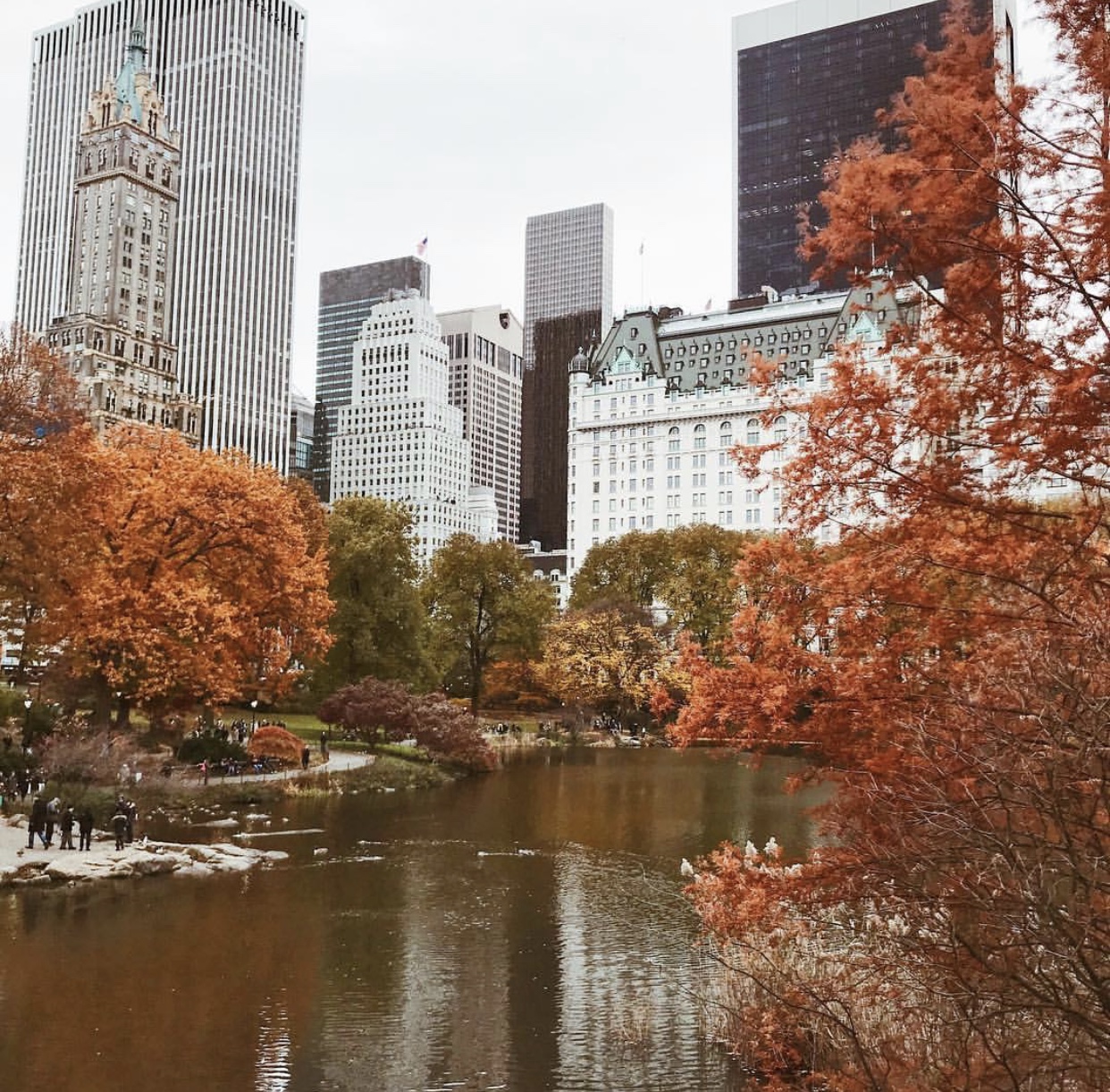 4. Gapstow Bridge. For iconic views of The Plaza, this bridge is your next stop. Colors fill the background, and if you're feeling ambitious I suggest going more towards underneath the bridge to get the shot! A great way to avoid tourists because this bridge will always be packed!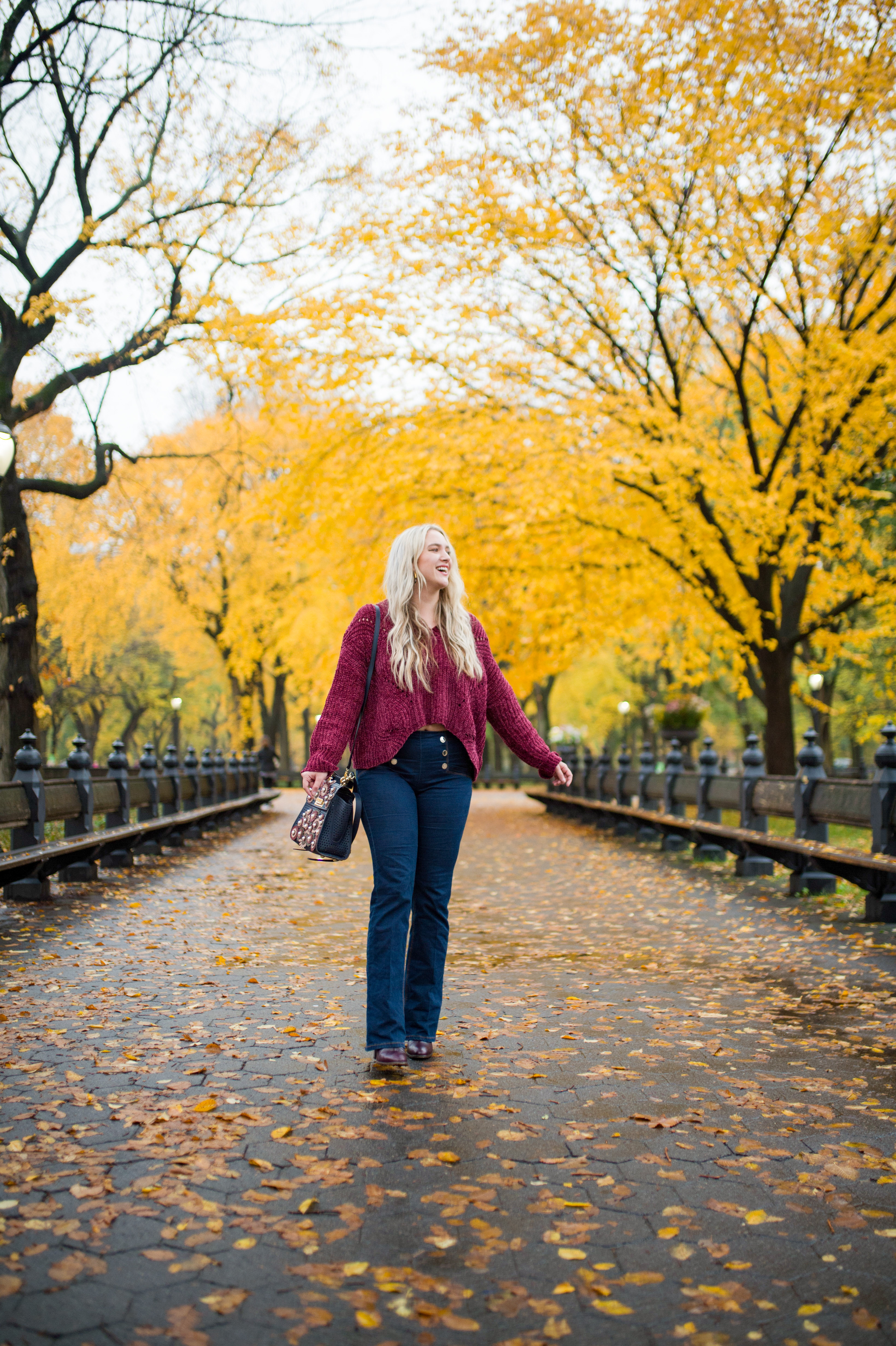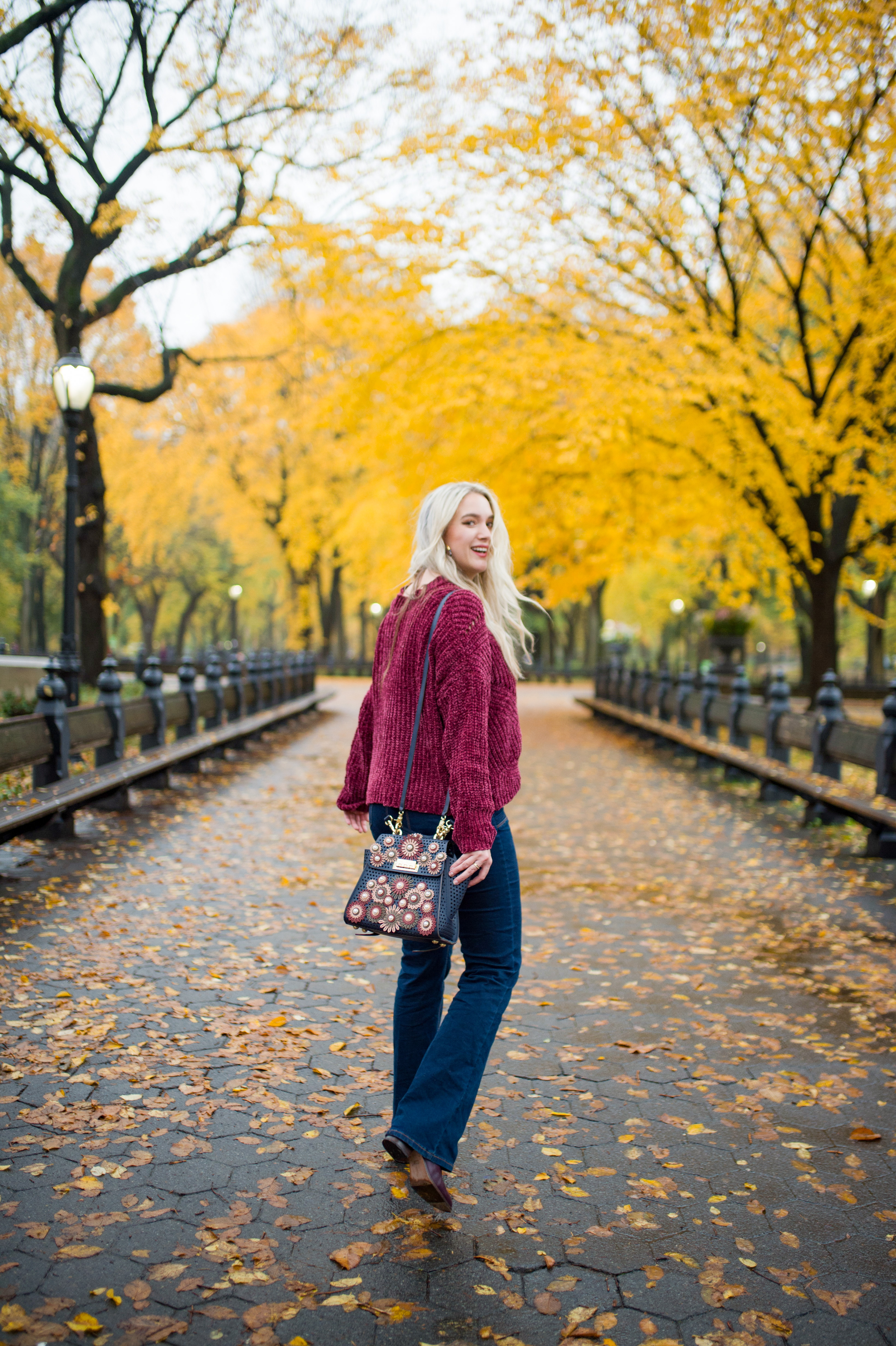 5. The Mall. Possibly one of the more gorgeous/serene places in the park, this long walkway features shades of yellow during peak season. On the weekends you'll find it packed with tourists and locals trying to capture the shot, but early in the mornings it's quiet and tranquil making it easy to grab a photo or just enjoy a cup of coffee.
What do y'all think? Any other spots you would recommend? If you take my advice and head to any of these spots I would love if you'd tag me on Insta! Have a great day and thanks for reading!
Shop fall:
Turn on your JavaScript to view content
Photos by Laurel Creative + The Laurel Creative Team.
Share the post "Where to Take Fall Foliage Pictures Central Park"
Please Support this blogger by visiting their page. If you are the original poster and want this content removed, please contact us. All original Affiliate links are unedited to give credit to creator.