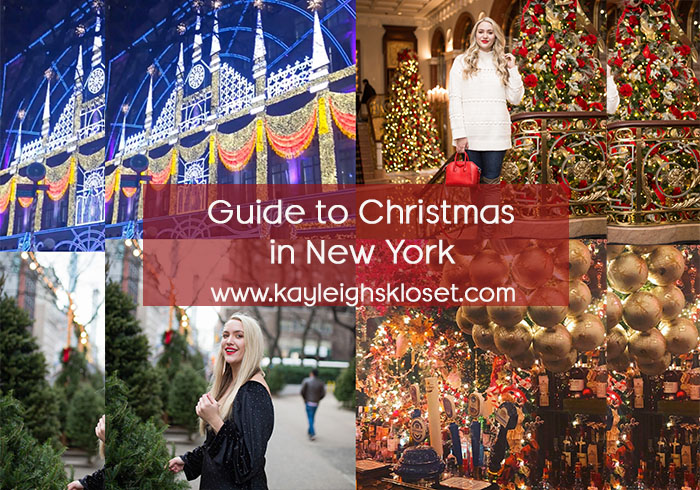 Happy Tuesday y'all! While New York may drive me insane 60% of the time, there really is no place quite like the city during the holiday season. Something about Christmas time is just so magical, and the city really decides to show off in every neighborhood.
Since this is my fourth Christmas in New York, I figured it was time to finally round up everything I suggest you do and see in the city during the holiday season. I spent a lot of time rounding up everything I do yearly during the holidays in addition to things I'm doing this year/want to do to create the ultimate New York City Holiday Guide for y'all! If there's anything you recommend adding in definitely let me know. Have a great day and thanks for reading!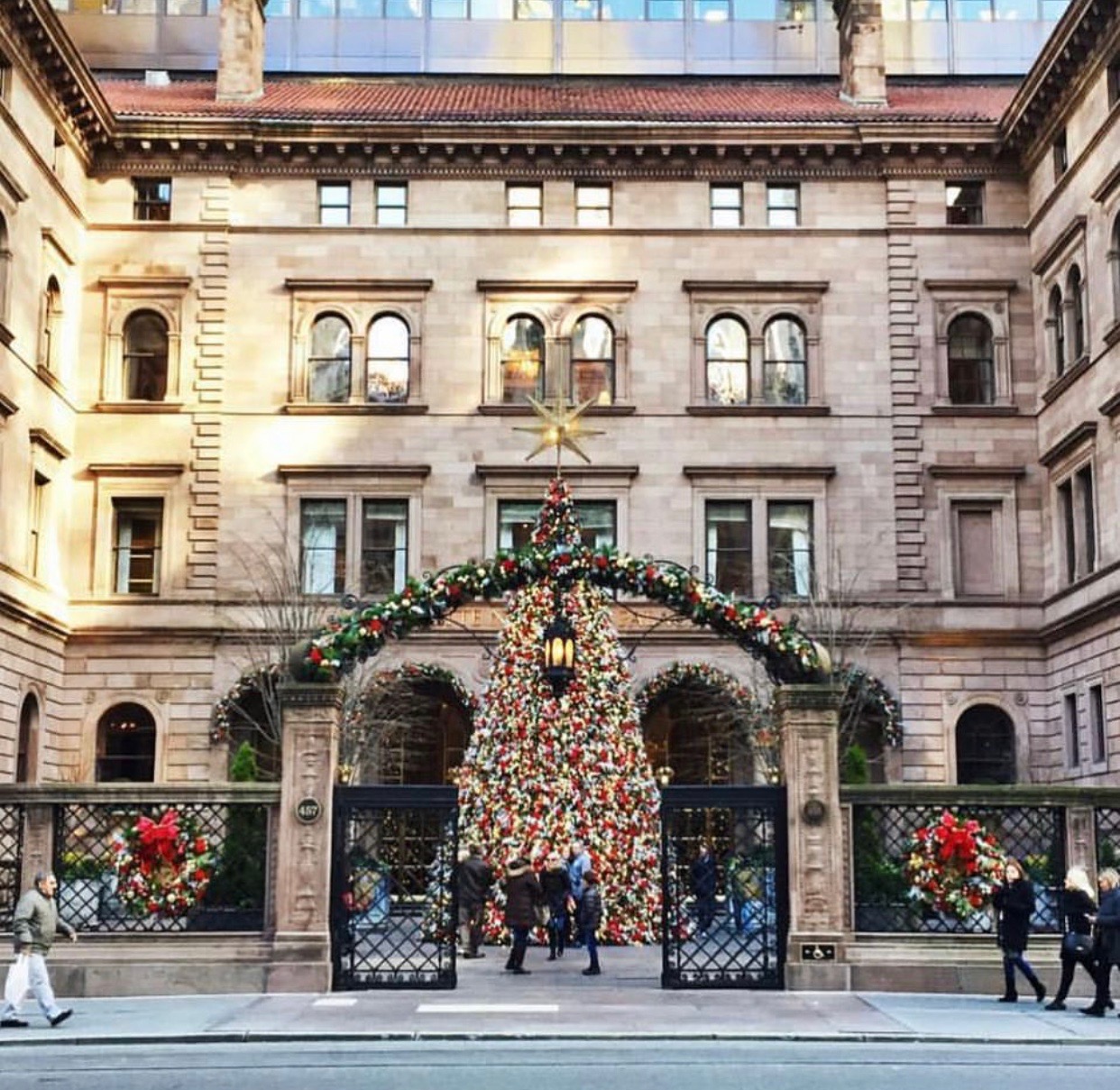 Where to find the Christmas trees:
We all know and love those Christmas tree shots that everyone gets. What people may not know is how difficult it can be to get the shot! Get there early early (like 7AM) if you want next to no one in the background.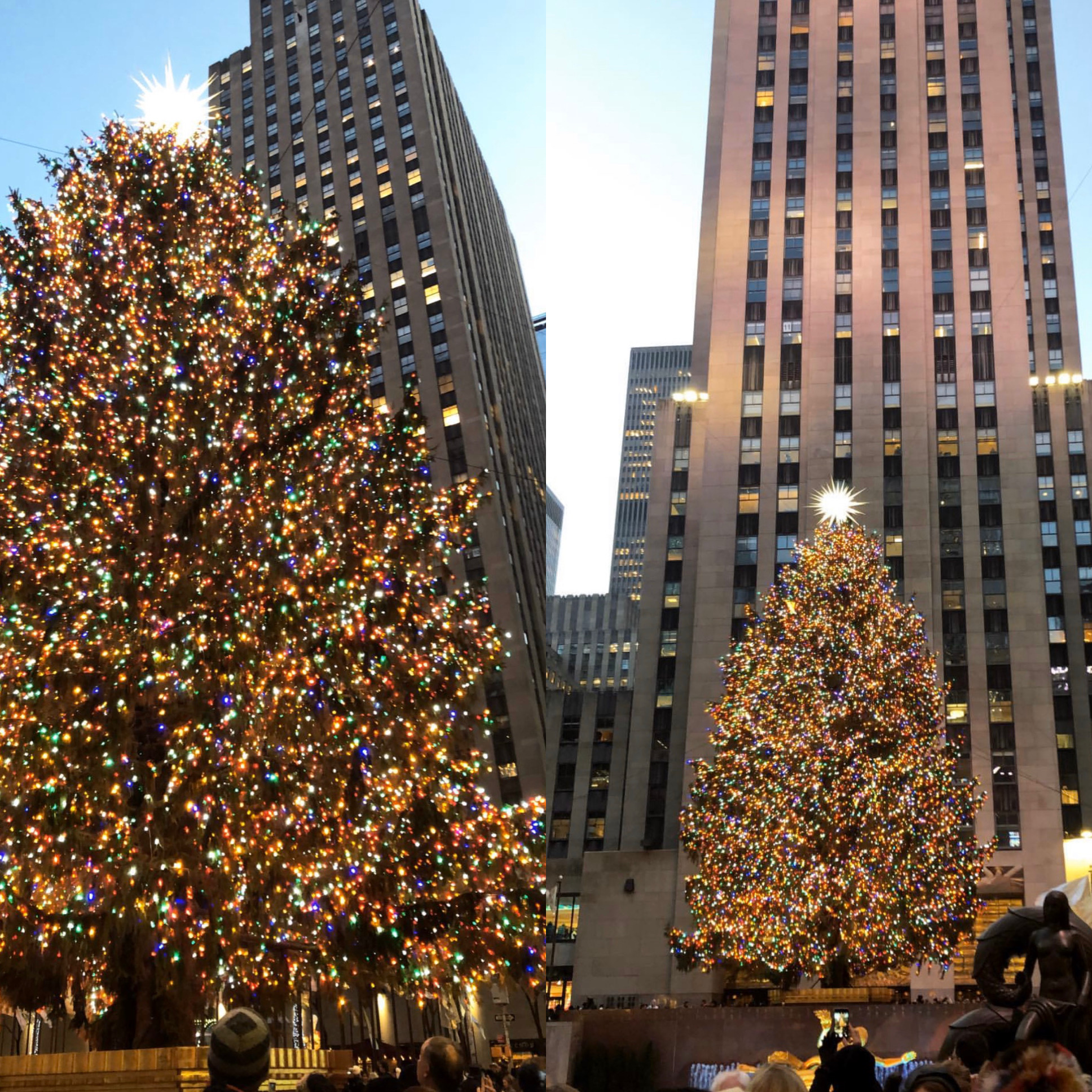 -Rockefeller Christmas Tree: The iconic New York Christmas tree in the middle of Rockefeller Center. It's truly bigger than life itself and a MUST see. Pro tip: You'll actually want to be further away for the best shot.
-Lotte New York Palace: A blogger Christmas staple, the tree in the courtyard is an iconic scene. Little do people realize, the entire lobby/inside is so thematic that you can take so many pictures there in just an hour! They also let you change in the bathroom since it's so chilly.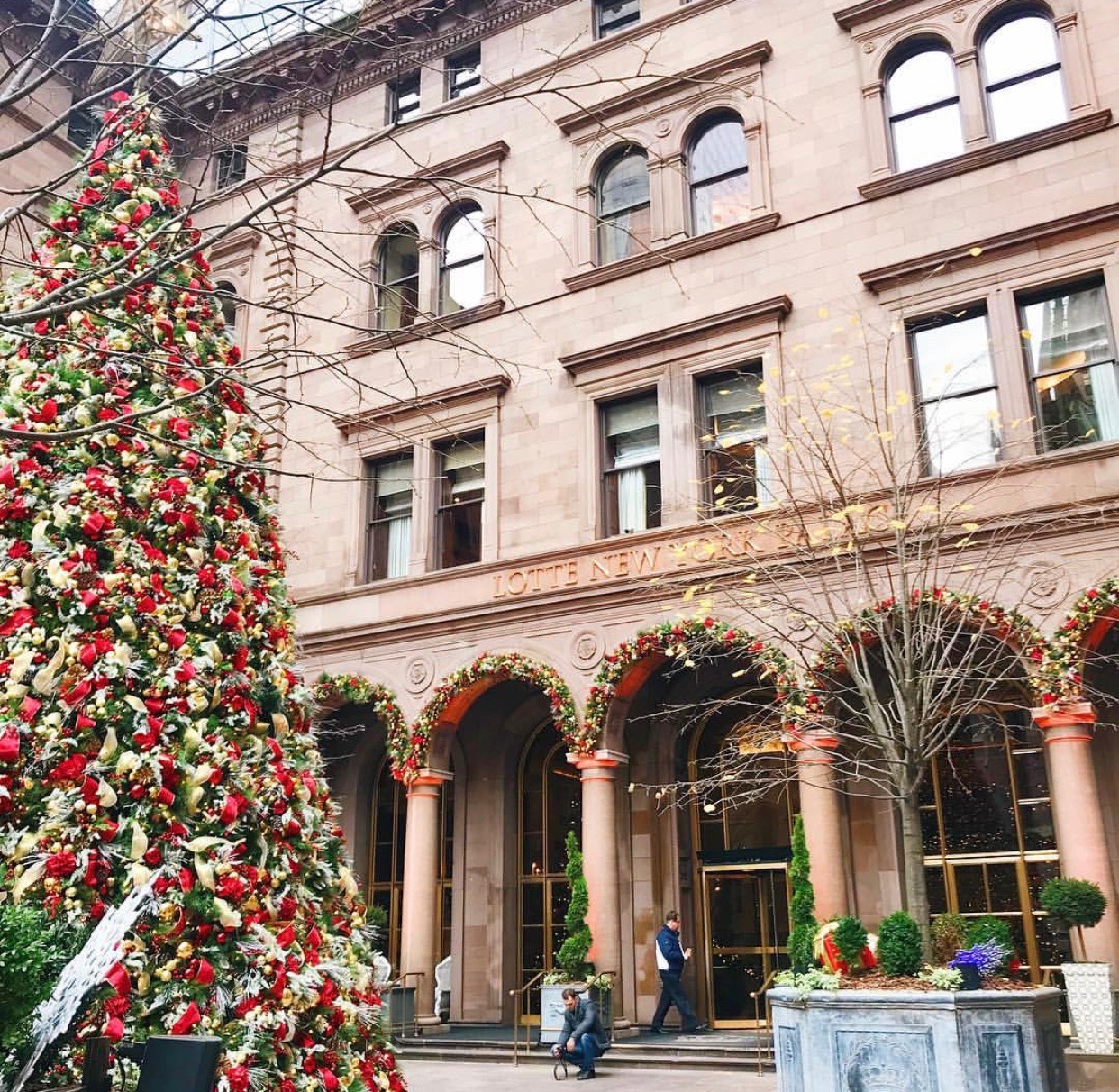 -Washington Square Park: A tree underneath the arch in the NYU park, this is another site that's always buzzing. A great change of scenery.
-Bryant Park: The classic winter village is home to a few trees, one of which being right outside of the bar.
-Gramercy Park: While you may not be able to access it, the luxury park is home to a very large tree at the center.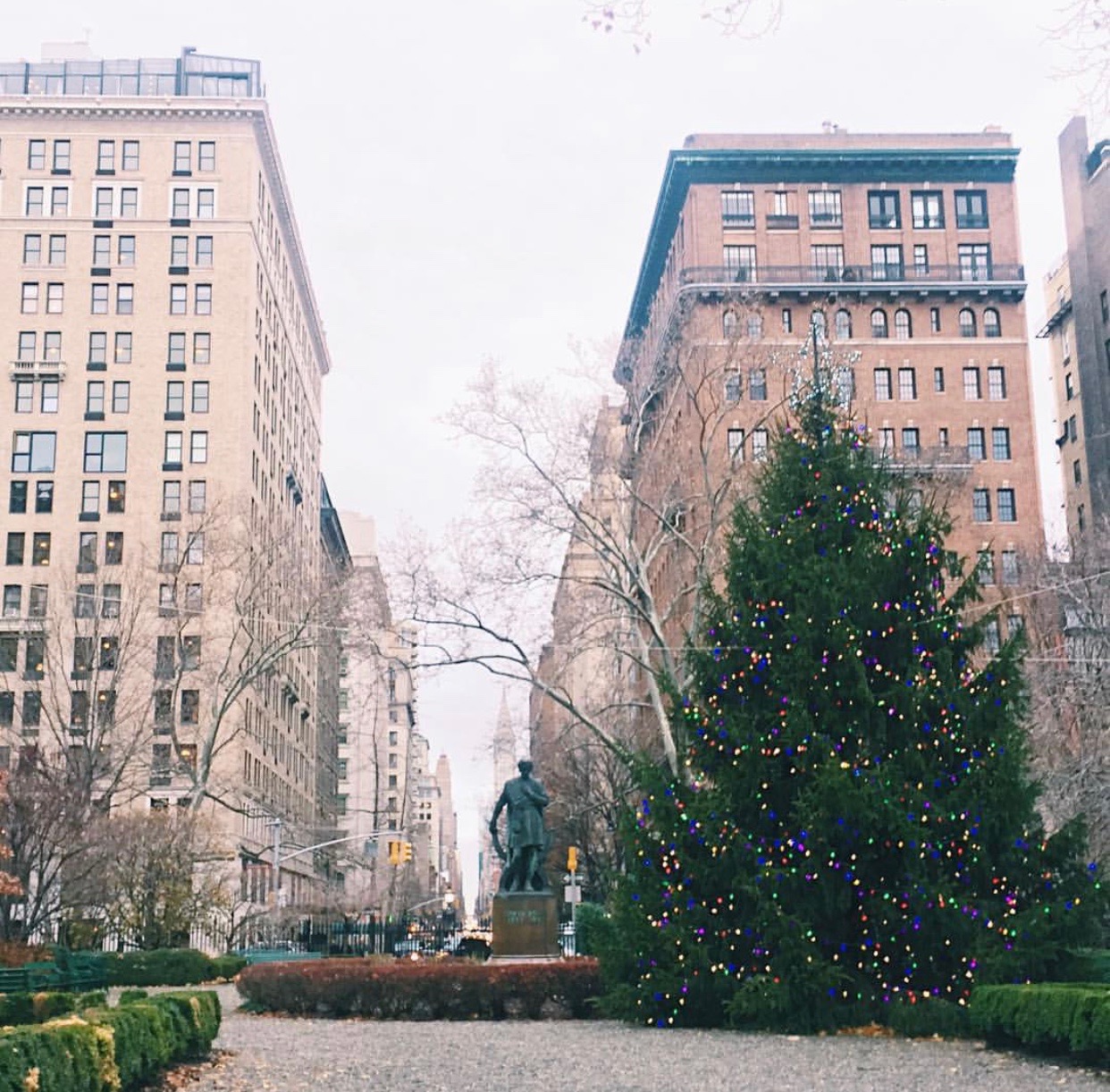 -South Street Seaport: A newer destination and home to a tree along the many different restaurants and bars along the Seaport area. I'm sure Pier 17 will have some sort of display as well.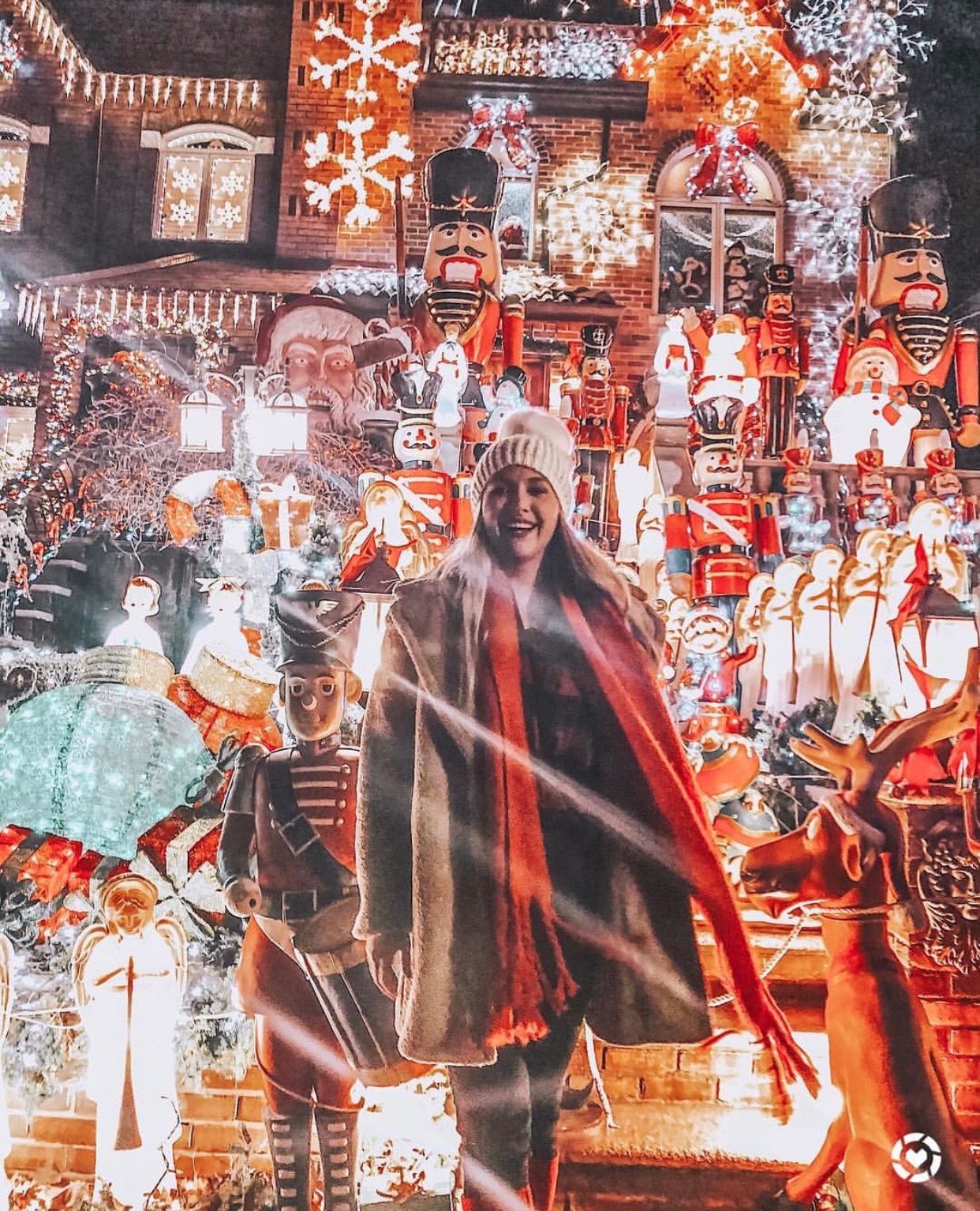 Dyker Heights Christmas Lights:
How to get there: Take the N/R line to Bay Ridge Parkway and you're right there. It's also a 30 minute taxi/uber ride so it's not too hard to get to.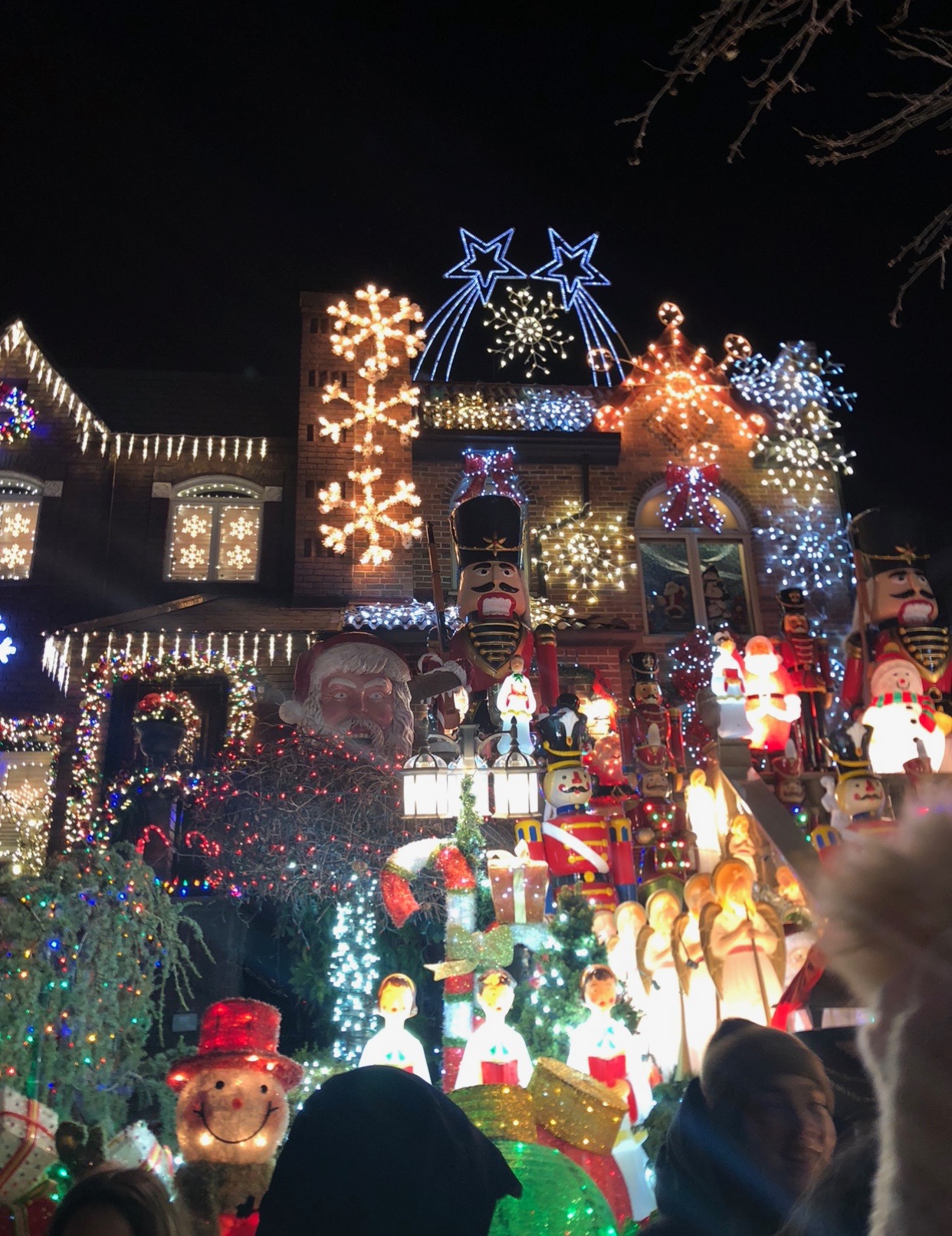 Tips: You can do a full blown tour (see here) that drives you through all of the spots on a bus/in the heat. Wear comfy shoes if you're just going with some friends! You'll have to wait a bit to get the right photo, but it's definitely worth it. Make sure your phone is charged, pack some wine in a water bottle and walk around to get in the spirit.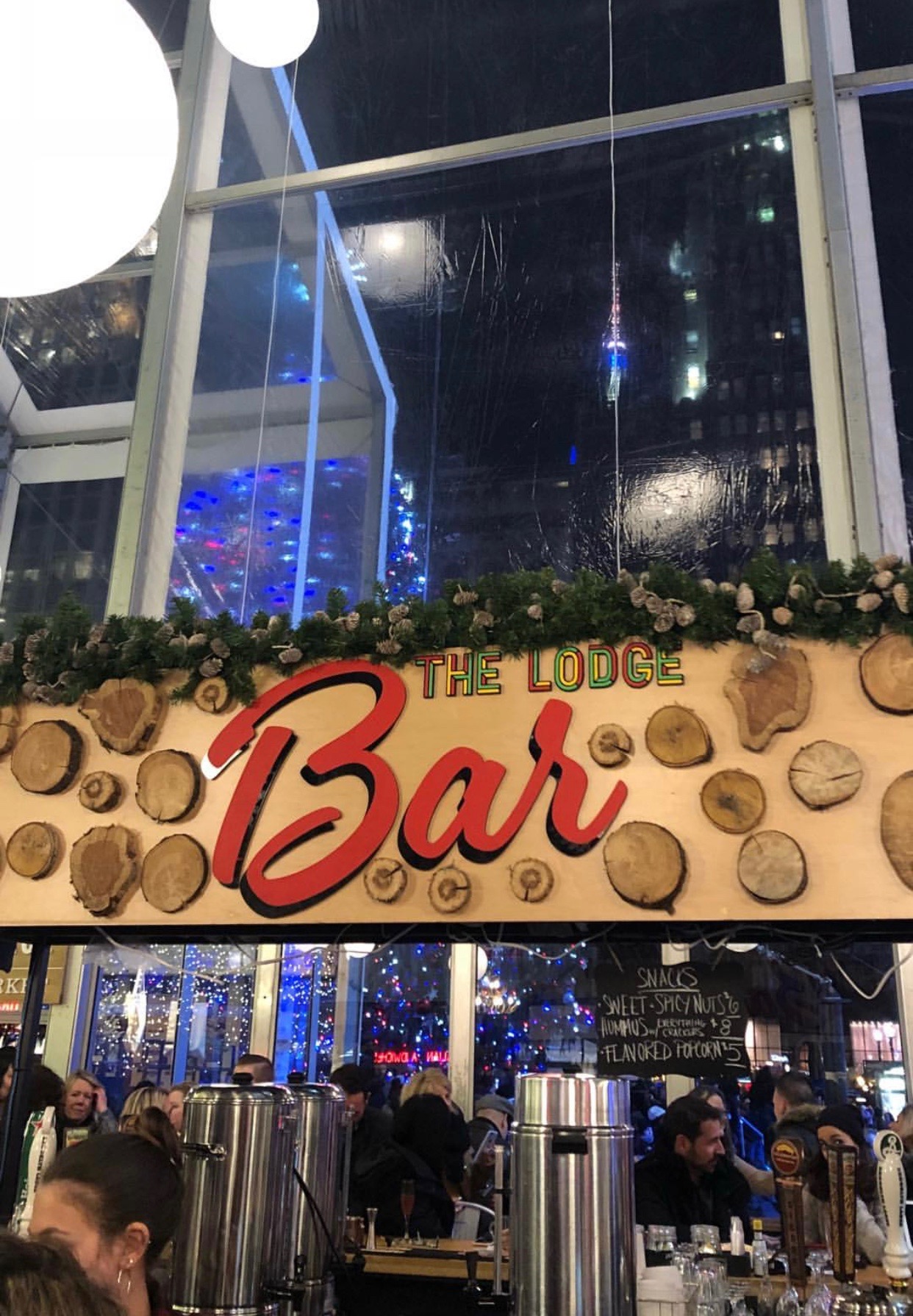 Winter Village in Bryant Park:
A classic, New York spot with everything in one. Shop the little shops, skate at the ice rink, check out the bar at the lodge OR try one of the many food stops. This is great to go to after work or on a week night. They also have mulled wine and Bud Light so there's something for everyone.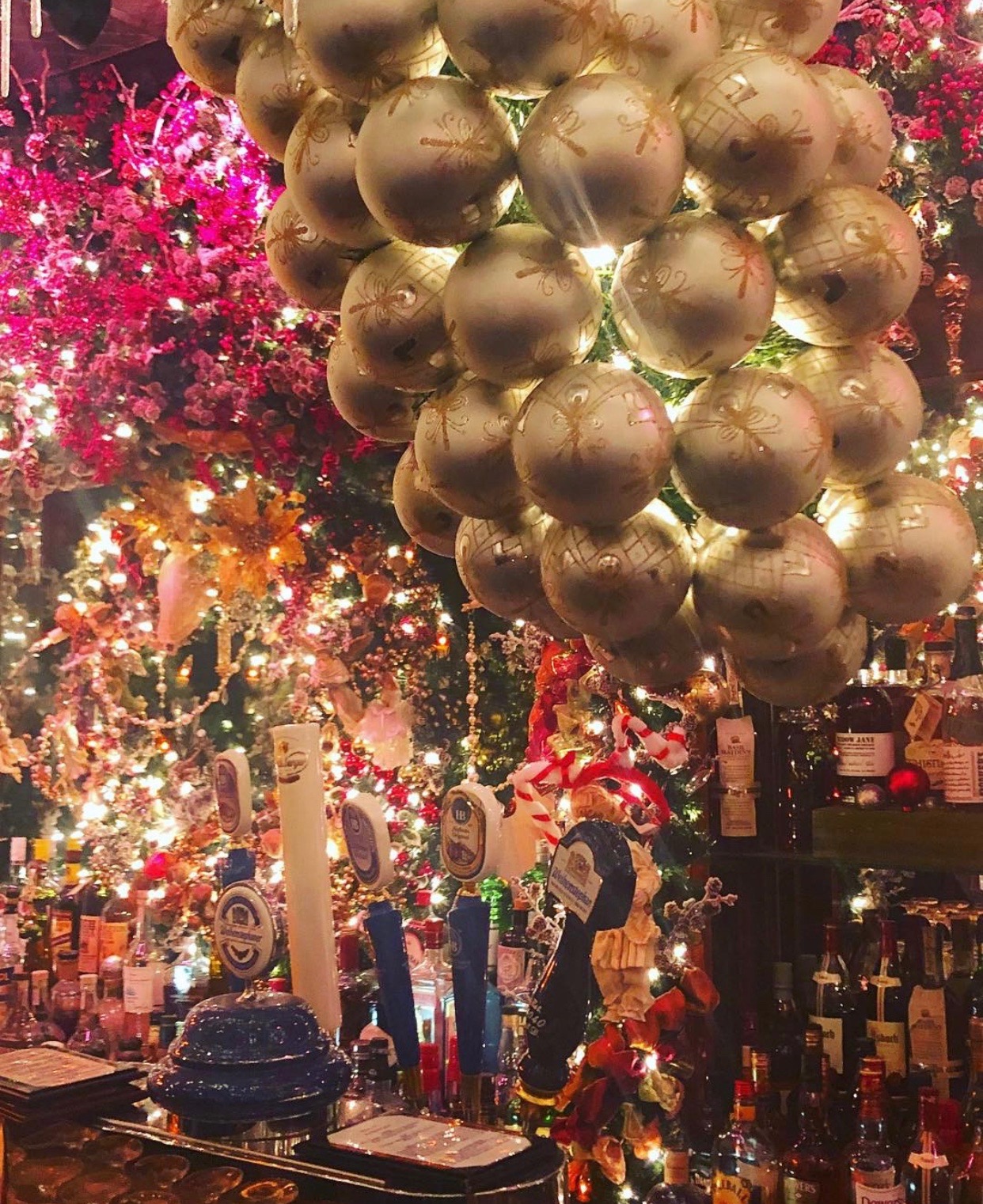 Places to eat/drink:
-Serra by La Birreria: The seasonal rooftop in Eataly that's always so Instagrammable. Sometimes the food can be subpar, so I recommend going for an afternoon cocktail or apps.
-Rolf's: The Christmas Mecca in Kips Bay, this German restaurant/bar has been around for ages. The food is pricey so I recommend going for happy hour or right when it opens. I crave their Christmas Martini year round.
-Paddy Maguires: Right by Rolf's and a knock off version, this bar is packed with Christmas decor and gives Rolf's a run for its money (at half the price).
-Rosemary's: A quaint West Village spot that feels like a ski lodge in the winter. Go for wine and apps with some friends during a chilly day.
-Mari Vanna: The most random Russian tea room I stumbled upon a few years ago with my parents. They have so many infused vodkas and have vodka flights!
-Serendipity 3: Mine & Nikki's go-to that we just love to get us in the spirit. It's always decorated so fun and we each get a frozen hot chocolate. Our fave tradition!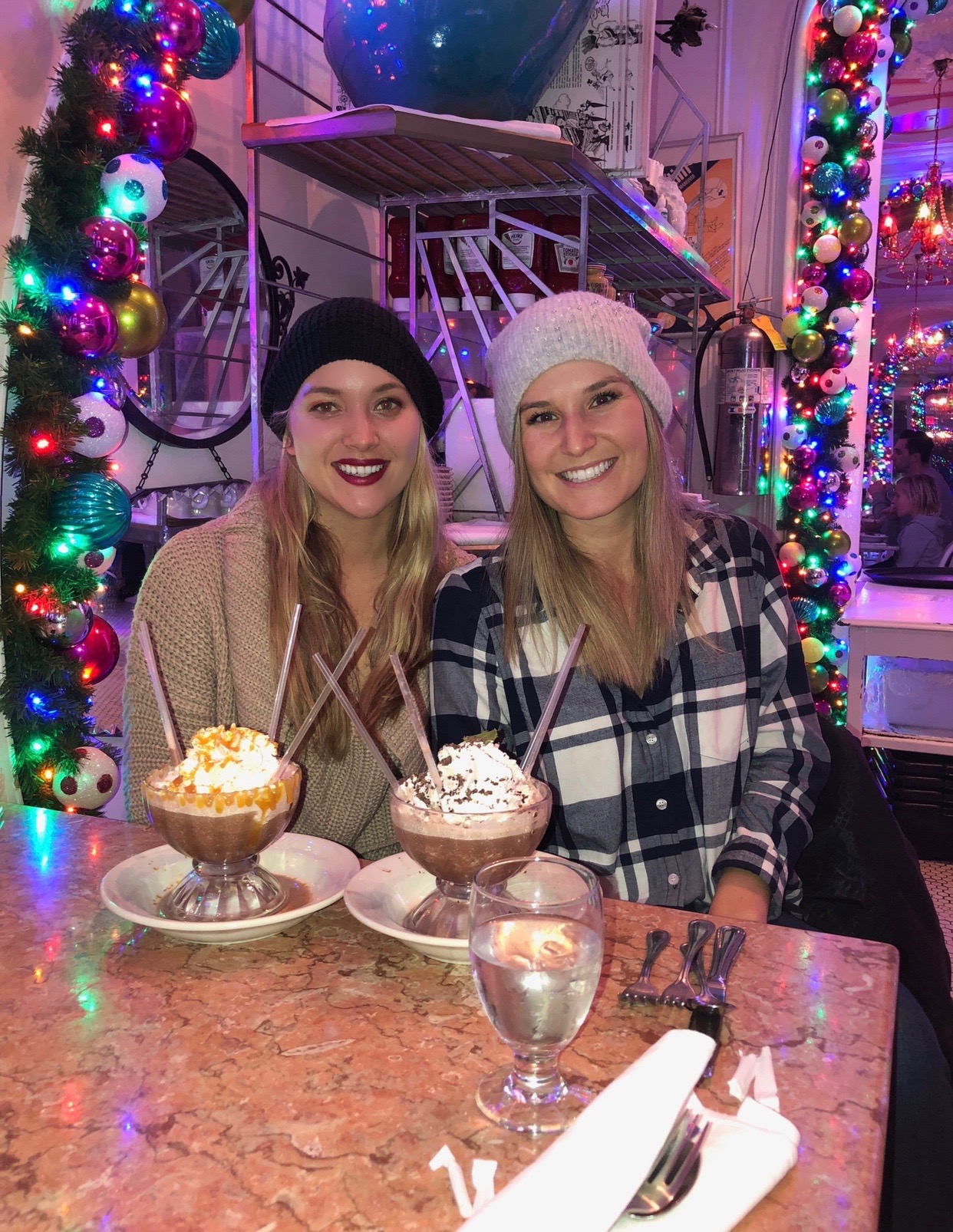 -Refinery Rooftop: An indoor rooftop with a super cozy indoor lodge feel. Great views of Empire State as well!
-Oscar Wilde: A gem of a place I walk past everyday that is decked out for the holidays always, it even has a giant moving bear on top of the door!
-Igloos @ 230 Fifth: Don't get me wrong, I try to avoid this place but something about the igloos on a rooftop with a great view of Empire State is so quintessential NYC Christmas! Pricier but the view is worth it and they give you blankets.
-Winter Garden @ The Standard East Village: More teepee style igloos, again such a cute spot to grab mulled wine.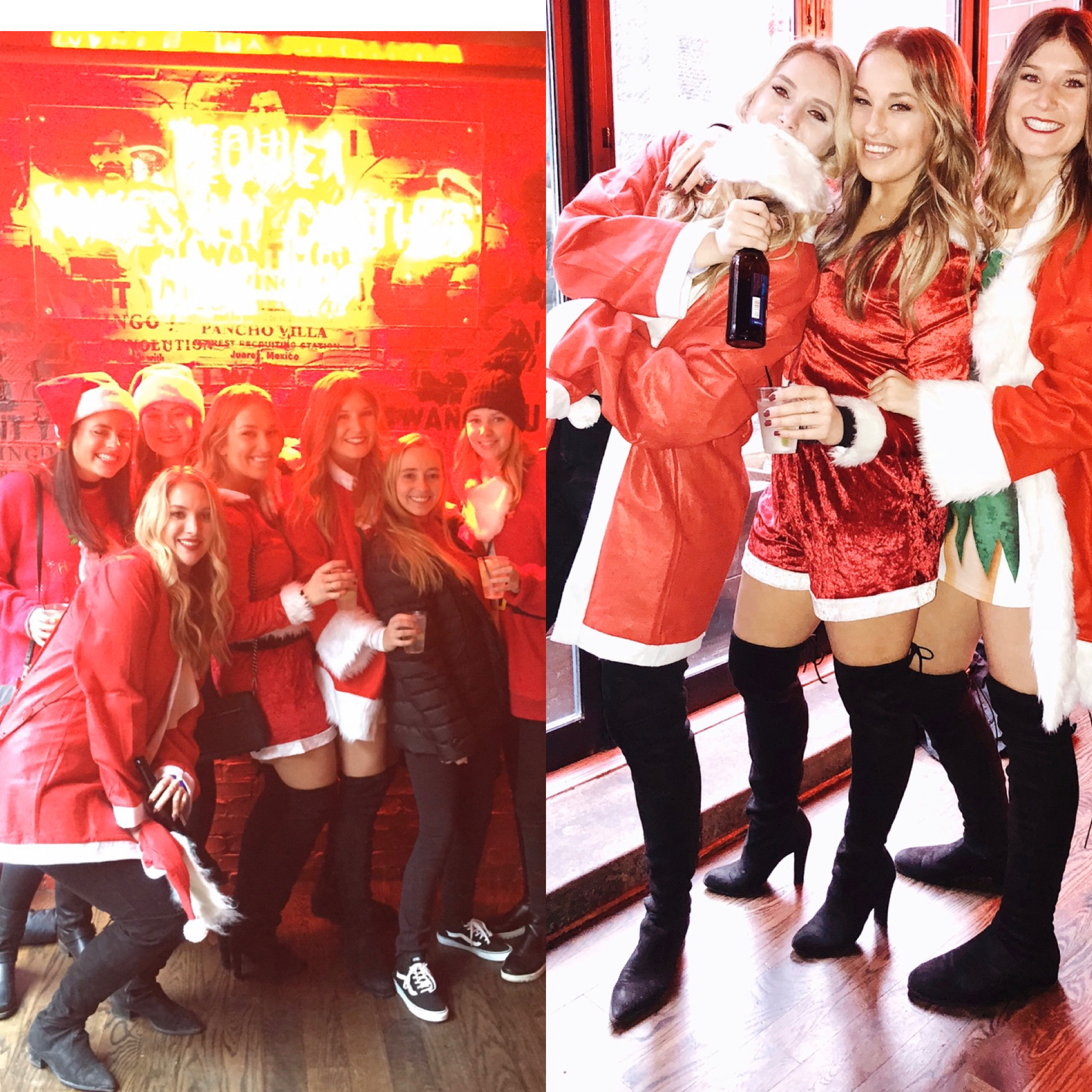 Santacon:
Something I feel like everyone needs to do once, this day in New York is when everyone dresses as Santa and goes on one giant bar crawl. My friends and I typically start in Murray Hill and rarely make it past East Village. It's just a fun way to spend a Saturday with friends, but definitely come prepared and ready to party. As you get older people start doing house parties instead of bar crawling, but be prepared for traffic to be a MESS.
Bars to go to during Santacon (some have covers day of):
-Sidebar
-Penny Farthing
-Gem Saloon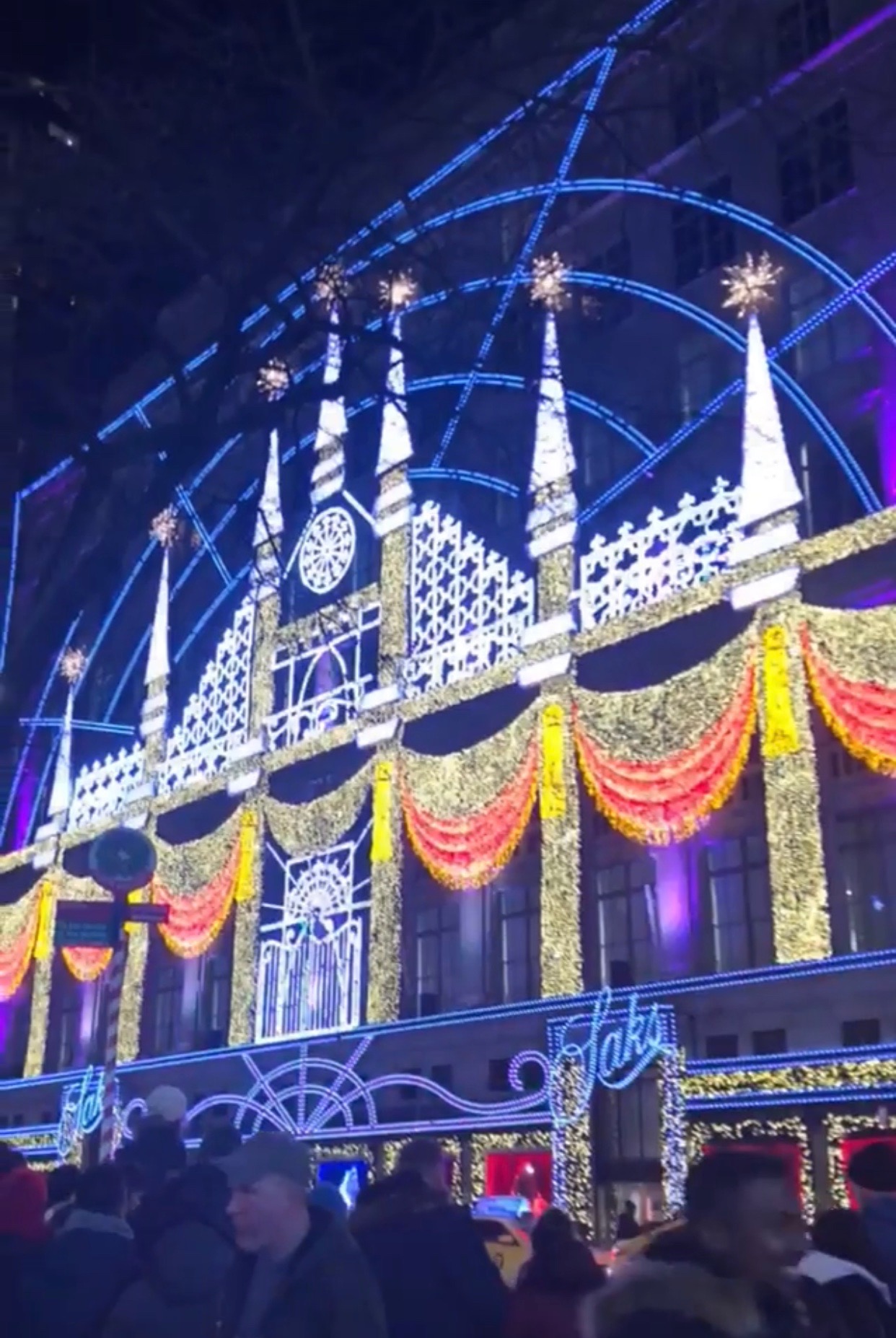 More things to see:
While there are so many options I do each year, there's so much else you have to do/see! Whether you're coming for a long weekend or the full week, you can map out the spots you want to hit to maximize your time.
-Window Displays at Bergdorf Goodman, SAKs, & Macy's: The visual merchandisers work so hard on these months out, and it really shows. You have to check it out once you're around Rockefeller or shopping on 5th.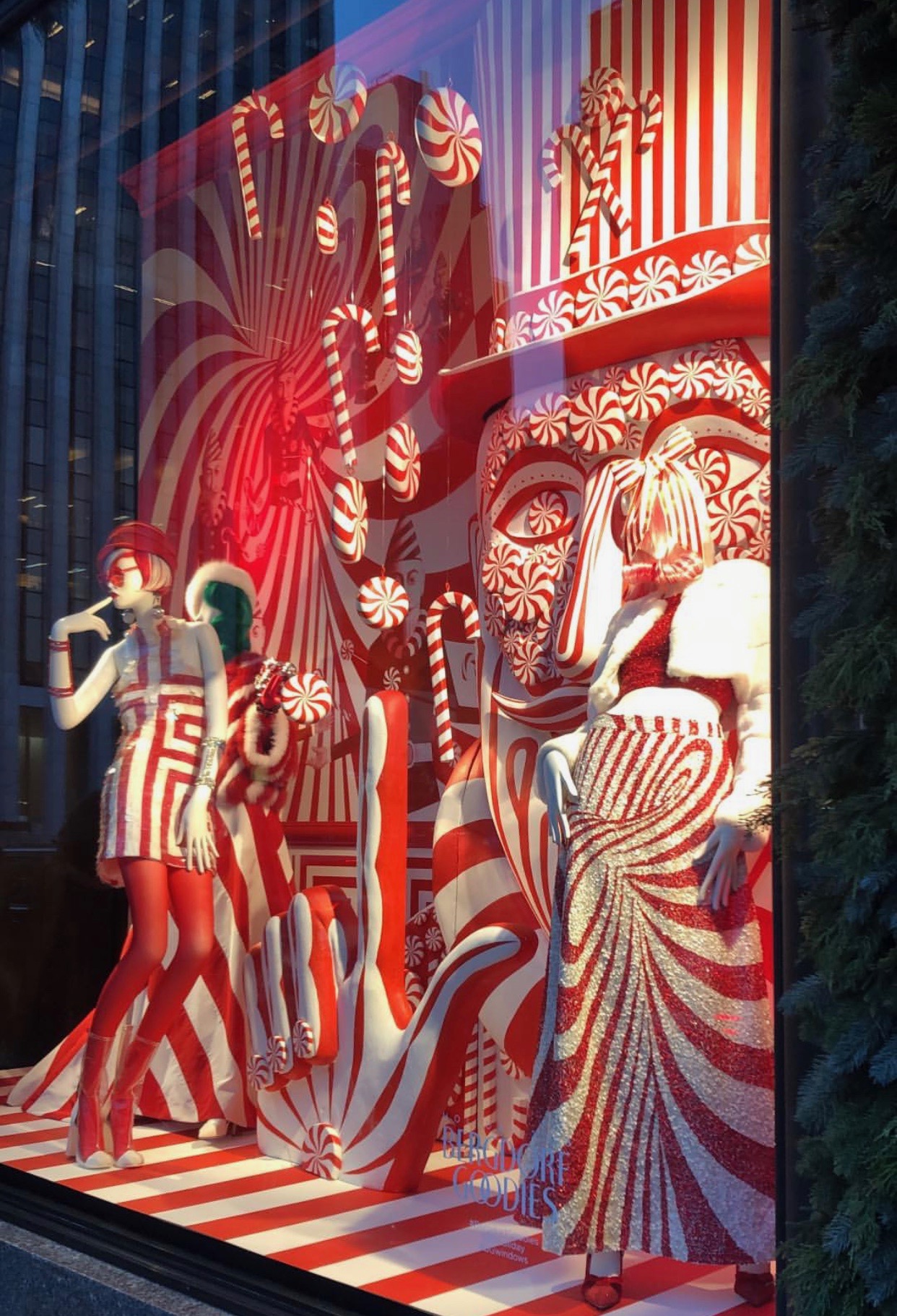 -Central Park Ice Rink: Another great spot to hit the ice, they have a smaller scale winter village area surrounding the rink.
-SAKs Light Show: They have this running on a timer and you'll definitely want to catch it. The lights out front play about a 6-9 minute show and everyone is always in awe of it.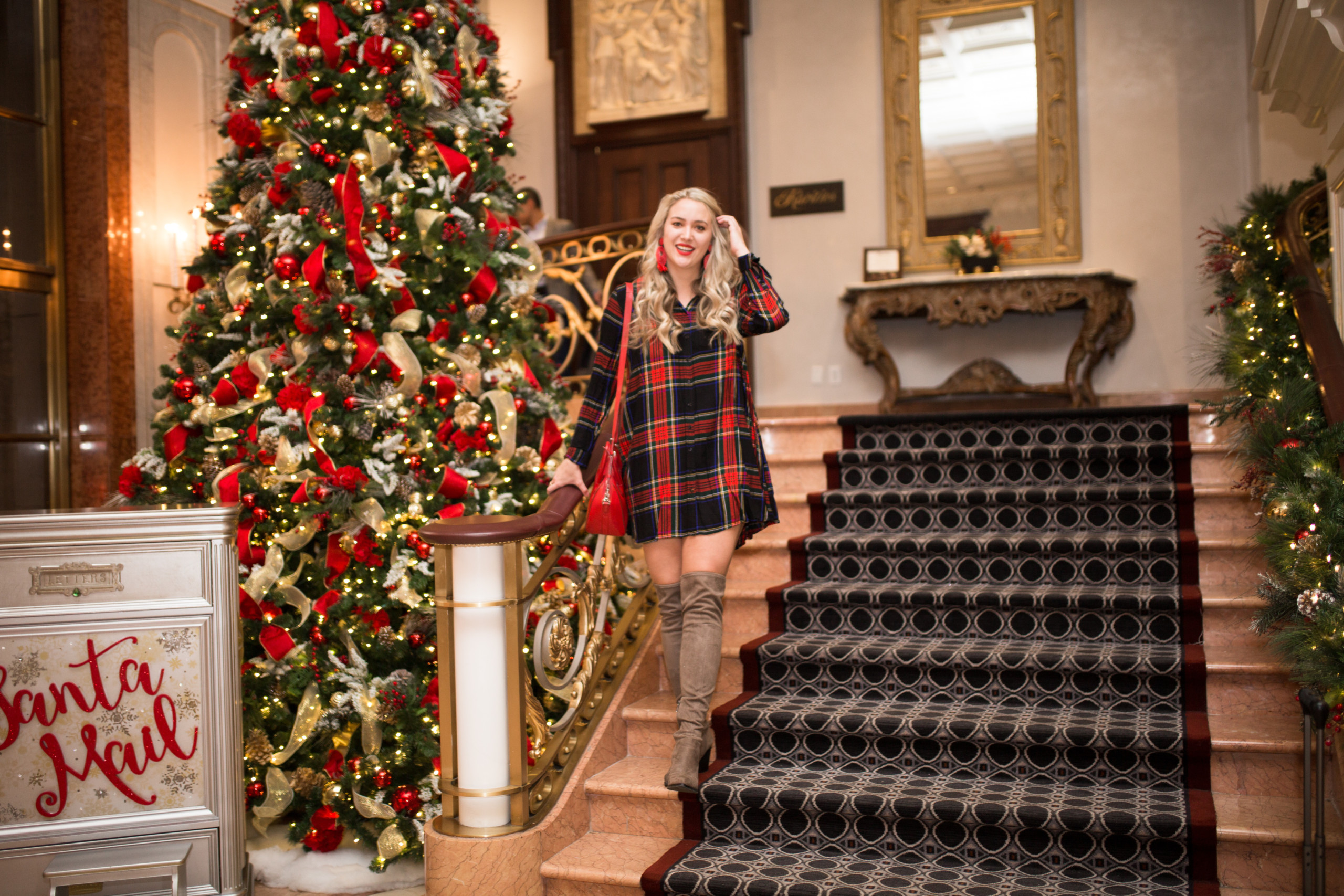 -The Plaza Hotel: Although it's been under construction for awhile, the inside is absolutely gorgeous and they do their due diligence to make up for the outside being unavailable. You can also stop by the food court area downstairs for some snacks.
-Stroll down 5th Avenue/Herald Square: Take a look at the different lights they bring out, specifically the infamous Cartier store that looks like a present.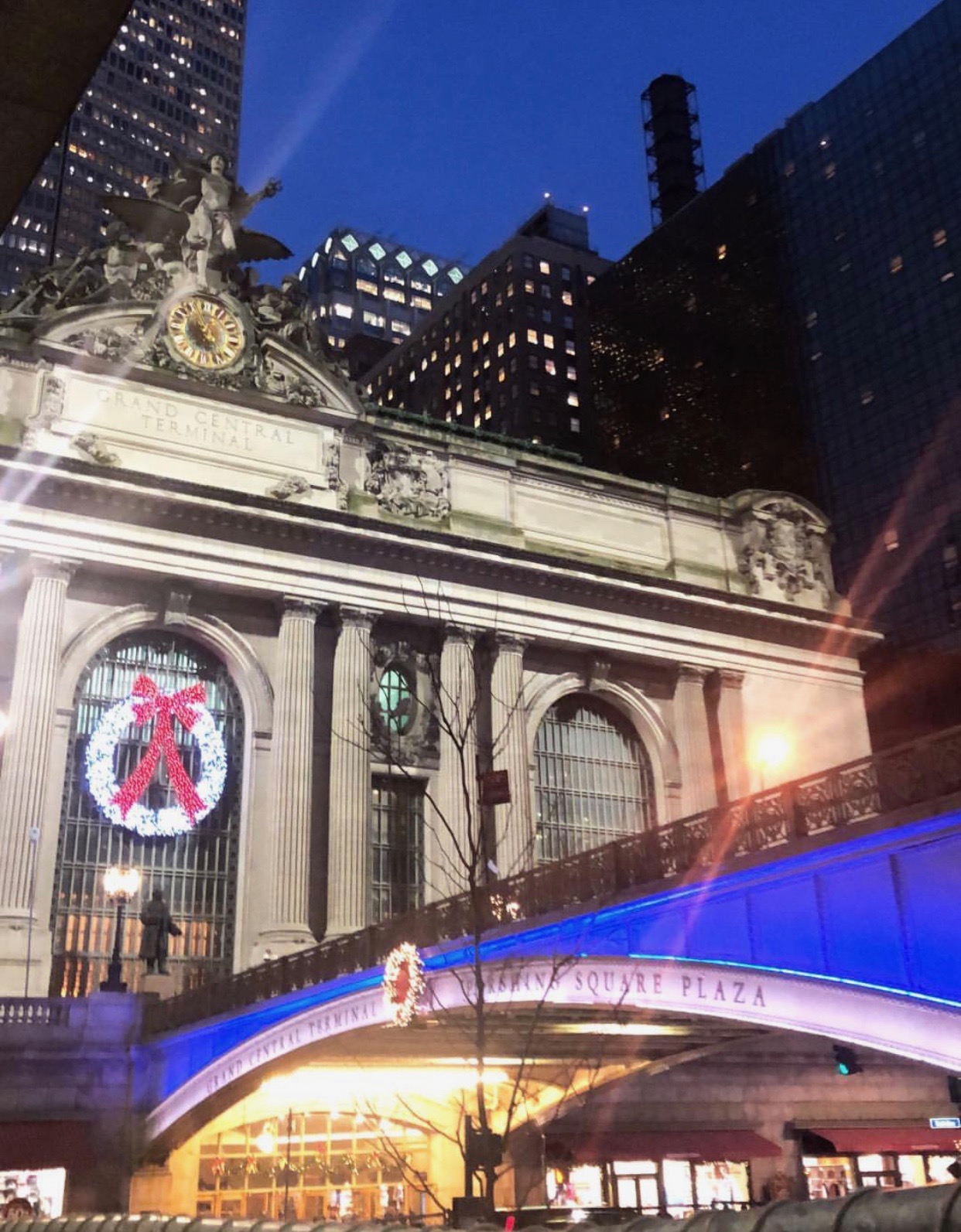 -Bronx Zoo Lights: Something I haven't done but we hope to do this year, they decorate the zoo with Christmas lights!
-Luminosity Festival: Again, I think this one is new. It's basically a giant light festival on Randall's Island and looks so unique.
-Check out the decorations in West Village: Always one of the cutest spots during the fall/winter, just strolling down during the day makes me so happy! You can find a hole in the wall to pop in for a drink or quick bite, too.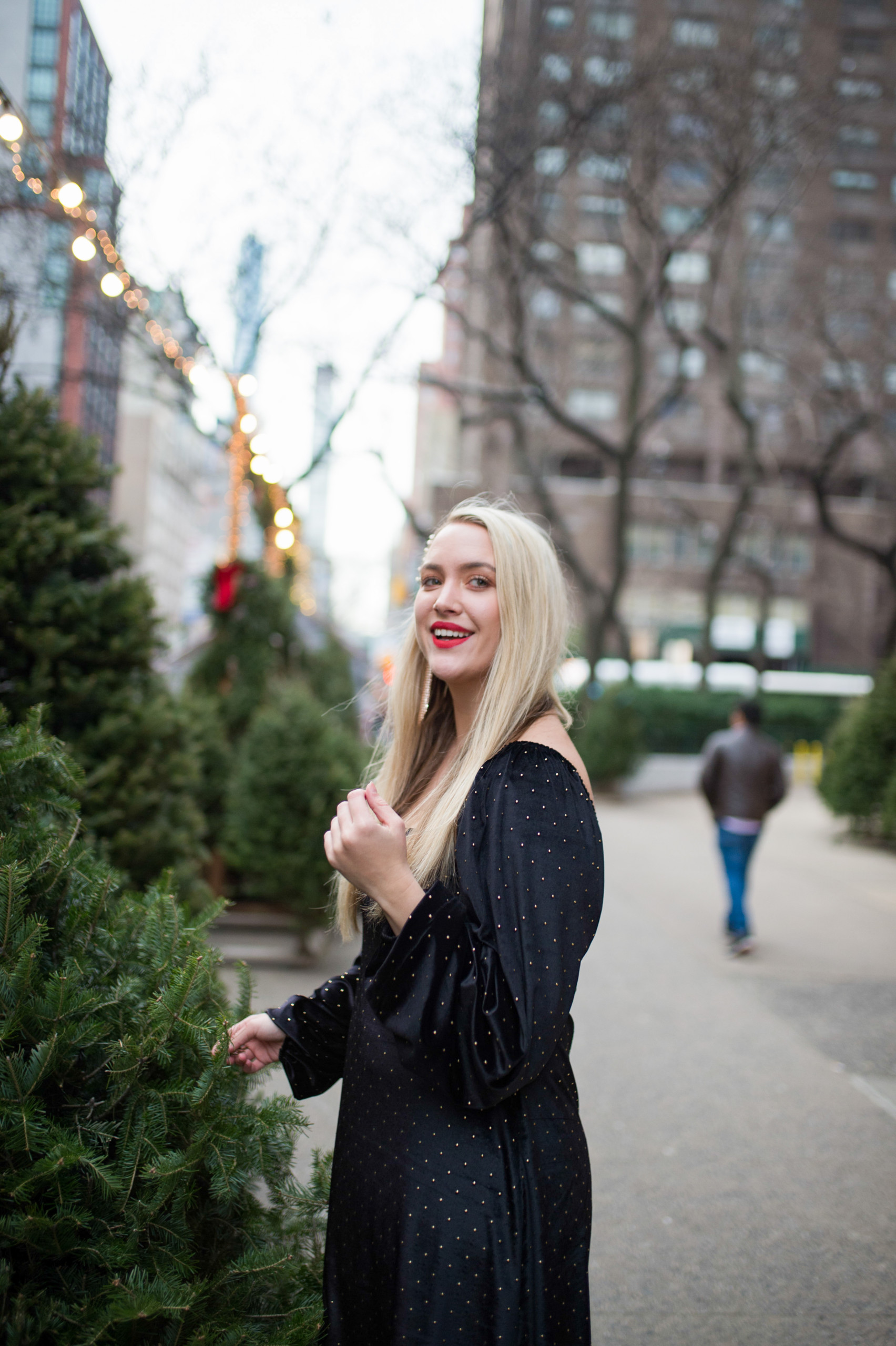 What to wear/pack:
The one thing you have to keep in mind about the city (especially during the winter months) is that the buildings make it even colder and the wind chill is brutal. It may not snow in December, but you definitely need to bundle up! Covering your ears/hands is a must, and I typically forego the cute winter look for comfortable and warm. Linking some winter wear that would work below!
Jackets:
Turn on your JavaScript to view content
Boots:
Turn on your JavaScript to view content
Winter Accessories:
Turn on your JavaScript to view content
Share the post "Christmas in New York Travel Guide"
Please Support this blogger by visiting their page. If you are the original poster and want this content removed, please contact us. All original Affiliate links are unedited to give credit to creator.