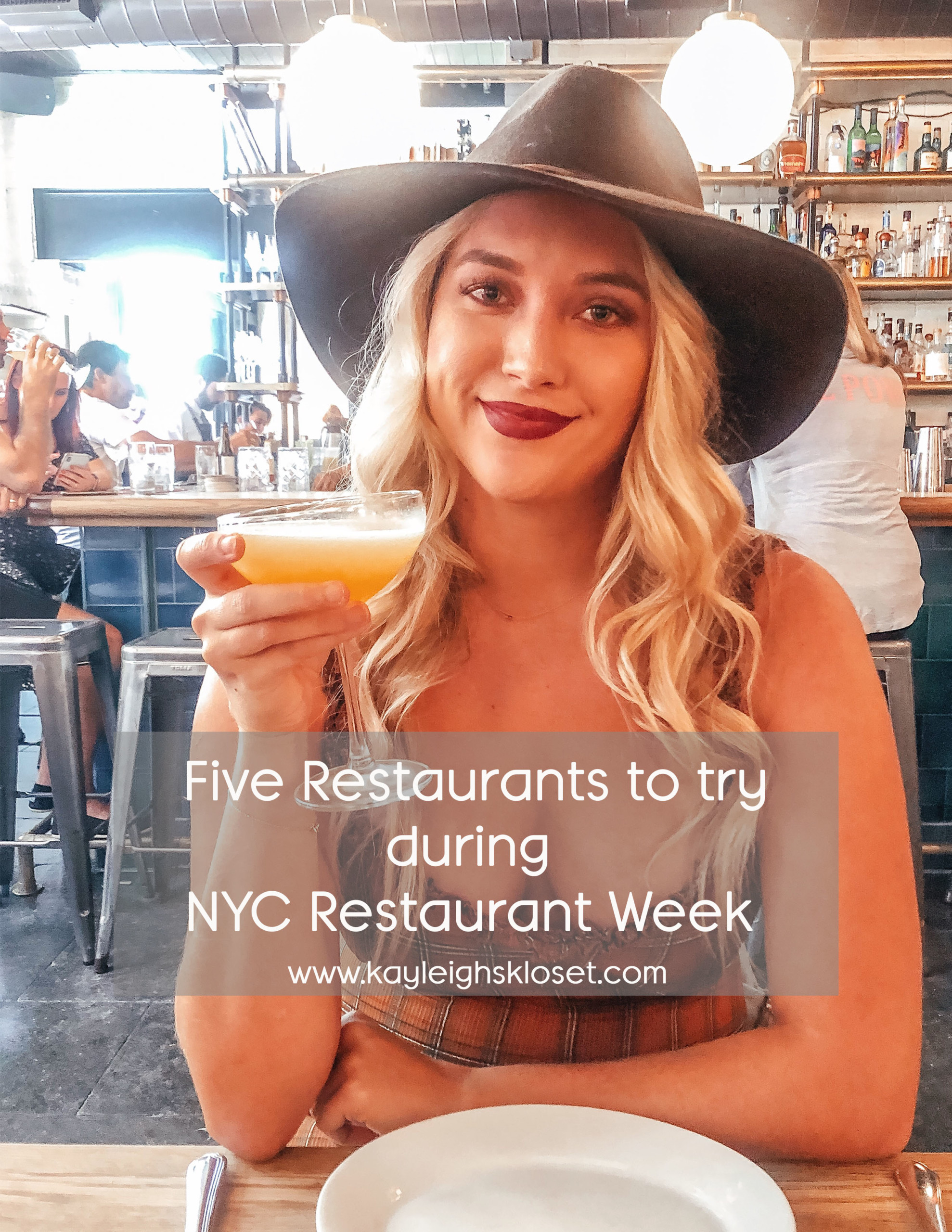 Happy Tuesday y'all! One of my New Years resolutions was to post more New York content since I've been here for nearly four years (lol), so today I'm doing just that! And starting with one of my favorite topics – FOOD.
Each year New York hosts Restaurant Week during the winter and fall, and it's the perfect time to try out different restaurants around the city at a discounted price. Basically you get a three course, prix-fixe meal of some of the cult favorites from restaurants for $42. Literally such a steal when you're balling on a budget! It's great for group or entertaining for birthdays at the time too.
If you're a veteran of Restaurant Week like I am, you use this as the time to dine at your favorite places without breaking the bank – just because! I'm sharing a few of my favorites below. If you go to any would love to know your feedback! You can read more about the participating restaurants during Restaurant Week HERE. Have a great day and thanks for reading!
1. ABC Kitchen. This is my go-to spot for my birthday nearly every year. The popcorn sundae is the sundae of my dreams and I CRAVE the fried chicken.
2. Lure Fishbar. Possibly one of the best restaurants that's aesthetically pleasing, it looks like you're on a cruise ship! They have amazing sushi and cocktails, but I also love their tuna.
3. Claudette. A cute West Village spot right by Washington Square Park, they have amazing salmon and yummy appetizers. Always a great place to go!
4. Tavern On The Green. One of my mom and I's favorite spots, this Central Park staple is such an iconic New York dining hall. The dining room has all glass floor-to-ceiling windows leading out to Central Park, it's seriously beautiful.
5. Park Ave Winter/Spring/Summer/Autumn. Where I went this year! A yummy, seasonal spot on Park Avenue that always has a new menu. It's an upscale dining experience and definitely worth the hype. Just be forewarned that glasses of wine go for $20 a pop, so that's how they sneak up on you.
Share the post "Five Restaurants to try During NYC Restaurant Week"
Please Support this blogger by visiting their page. If you are the original poster and want this content removed, please contact us. All original Affiliate links are unedited to give credit to creator.